IT rentals are just the beginning.
At One World Rental, IT rental are just the tip of the iceberg. We hire the latest cutting-edge rental technology and technical event solutions. This includes software, hardware, delivery, installation, Wi-Fi installation, and a technical on-site presence for any size event, anywhere in the world. When you call, we'll listen, understand your unique business requirements, and offer you a fully customized experience.
One World Rental are experts in designing, planning and managing technology rental for your event regardless of scale or location. We have a proven track record of successful global deliveries in over 50 countries including the US, Switzerland, Italy, Belgium, Kazakhstan, Argentina, Austria, Russia, Singapore, Seoul, Panama and the Ivory Coast. We travel where other agencies don't, and we currently have more IT rental equipment hired throughout the world than any other IT business out there. We're not limited by unusual service requests or location, and we thrive on a challenge. Our expert technicians will attend your event to ensure that every technical aspect runs flawlessly.
Our promise:
" We are committed to the deployment of cutting-edge rental technology solutions anywhere in the world. Guaranteed."
IT rentals: the latest technology throughout the USA is just the beginning:
OWR USA team can design, configure and install your technology with a range of event apps and customised software. We have thousands of devices available for hire, some of which include: iPads, tablets, laptops, MacBook Air, Audio-Visual products, event Wi-Fi networking solutions, EPOS systems, badge printers and wrist bands.
We offer a complete bespoke digital experience from conception to event completion including:

conferences and seminars

short-term projects

surveys & market research

exhibitions

workshops

annual meetings

product launches

trade shows

training

festivals

fundraising events
One World Rental takes pride in delivering the highest standard of service for every client, and long-term client relationships are our speciality.
"Our mission is to eliminate the barriers of location and environment and the complexities of technology, to deliver meaningful event solutions that inspire and captivate."

FREE CONSULTATION & QUOTE
Our Products
What type of technology products do we offer? Only the best! We never rent something that we wouldn't use at our own event or corporate conference. Our products are tested by our service technicians for performance, durability and ease of use. We check every piece of equipment before it goes to a client. We keep our technology in temperature-controlled storage facilities throughout the world so everything you need is always to hand and available for those last-minute orders and events.
Our products include iPads, mobiles, iMacs, laptops, monitors, digital signage, LED walls, mics, speakers, Virtual Reality equipment, iPad stands, iPad cases, printers and other POS devices such as L7 case, and more.
Our software options.
We have a team of app developer partners who can design the software you need installed for your next event. This includes event registration apps that can provide everything from guest check-in, photo and profile uploads, seating charts, custom checklists, event specific forms, maps, registration, branded splash pages, and private social networking, among additional functionality.
When you contact us, we can discuss your event and software requirements, to better understand how we can create a bespoke product for your business. These apps can be installed prior to the day, completely configured and ready to use.
Our corporate partnerships and the extent of our services.
At One World Rental, our motto is 'Yes'. We create custom solutions and partnerships that last the length of your business. We have corporate partnerships that are each as unique as the business they engage in, whether it's an investment group, event agency, bank or management consultancy. We tailor our dress code, equipment type, internet and software solutions, staffing and presentation to every client. There are some features of our business that are a given. For example, we deliver everywhere in the world. We can deliver with as little as 24 hours' notice and we treat every event solution as if it's our own. But we also recognise that no two clients are alike, and this has enabled us to continue to serve over 4,000 corporate clients in over 50 countries worldwide. What can we do for your business?
Event rental USA? Here are just a few examples including:
iPad rental Georgia?
From the Blue Ridge Mountains to the Fall Line, we rent everywhere in the Peach State.
iPad rental Illinois?
With the fourth largest economy in the US, we cater to plenty of laptop rentals throughout Florida from the Gulf of Mexico to the Atlantic Ocean.
iPad rental LA?
Definitely! This is the cultural and commercial center of Southern California, and we have delivered throughout its state lines.
iPad rental Virginia?
With over 8 and ½ million residents, and the highest number of technology workers in any state, we've rented a lot of iPads here.
iPad rental New York?
iPad rental New York solutions include everything from Wi-Fi to iPads, to on-site technicians putting it all together.
iPad rental Florida.
With the fourth largest economy in the US, our iPad rental Florida options are endless. We deliver iPads all over the state.
iPad hire Boston.
We cover all 48 square miles of the Boston area when it comes to delivering iPads.
iPad hire California.
Home of Silicon Valley, California houses leaders in the field of technology, innovation and social media. Needless to say, we rent iPads and other kit here quite a lot.
iPad hire Chicago.
From lake Michigan to Millennium Park, we deliver iPads throughout this incredible city.
iPad hire Maryland.
Home to Baltimore and Annapolis, Maryland is a state rich in culture and history. With most of the historical landmarks in the nation, Maryland has frequently rented iPads for conventions, tourist events and historical conferences.
iPad hire Minnesota.
The Minneapolis Saint Paul metropolitan area has more business, education and government functions per square foot than any other part of the state- and we always enjoy deploying iPad rentals to this region.
iPad hire Philadelphia.
We rent iPads everywhere in Philadelphia from City hall to the Schuylkill Rivers.
iPad hire Utah.
With one of the fastest growing populations, we've been delivering more iPads and technical services to this part of the western United States than ever before.
iPad hire Washington.
We enjoy delivering iPads to Washington, from the Puget Sound to the western mountain ranges.
iPad hire Wisconsin.
'America's Dairyland' and a pinnacle of IT, manufacturing, tourism and cranberries, Wisconsin utilises iPad hire for conventions, conferences and educational events with surprising regularity.
iPad hire Connecticut.
Whether its Hartford, Bridgeport or Stamford, we've travelled throughout The Constitution State to provide iPads and other IT solutions.
We offer complete event technology solutions including:
One World Rental is a IT rental company with a difference: its service and consultative approach to rental equipment and complete event infrastructure makes us a truly unique brand for your event needs.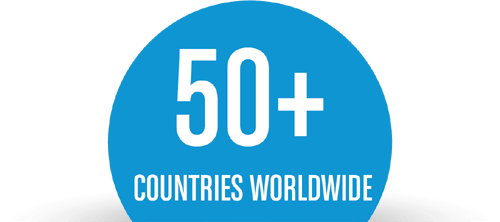 Global event experience in successful IT rental, technical staffing & Wi-Fi installation.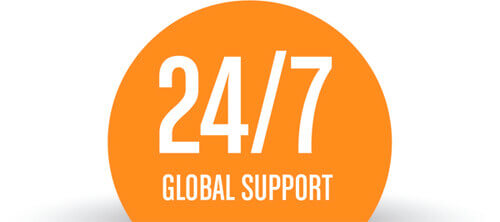 We offer a 24/7 technical support service throughout the rental period.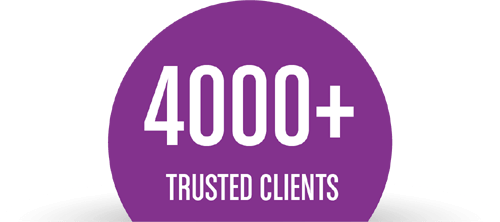 Trusted suppliers to 4,000+ corporate clients globally.