24-hour deployment of Remote Working IT. Laptops, monitors, remote phone extensions, and accessories in any
volume. Fully preloaded software, safe delivery practices.
MacBook Pro rental across the USA.
Our clients can rent a range of IT products with ease at One World Rental, including the latest MacBook Pros and iMac rental solutions. Renting is a simple process and we always offer a free event consultation based on over a decade of experience launching global digital events.
MacBook Pro Touch Bar hire
The MacBook Pro Touch Bar offers an alternative to the function keys on your keyboard, with a row of multitouch controls that are currently available on the new Macbook Pro rental 13-inch and 15-inch models. These controls are used to boost productivity and workflow speed. Interested in MacBook Pro Touch Bar Hire? Contact our customer service team for more information on our rental packages.
About our iMac Rental options. The new iMacs boost faster memory, Radeon Pro 500X series graphics and the best Retina display to date. iMacs are an excellent choice for clients that are seeking to setup temporary offices, classrooms or a creative studio; they are visually aesthetic and have fast speeds to effortlessly sync and collaborate with other Mac products. Combine the iMac with a range of screens that are available for rent.
Rent MacBook Pro and other Apple products today for a range of corporate events.

Training seminars

Digital presentations

Workshops

Temporary offices

Educational lessons

Meetings & conferences
Why rent MacBook Pro instead of buying?
At One World Rental we believe in having the latest technology on hand for digital events, whether it's a conference, trade show, or training seminar. When you rent you get technology that's current and fresh- it works efficiently, integrates well and leaves guests and attendees with a positive impression of the event. We pre-install the software and pre-test all of our devices, we also security check the device for any viruses.
Our services don't end there. We can deliver, setup and pack-up the equipment post-event. We can also provide an on-site technical presence throughout your event to ensure that everything runs according to plan. Need internet provisions? We can handle that too. At One World Rental we look at every aspect of an event and offer solutions that save you time and money, while providing the best value for your business.
If you would like to find out more about how to rent our IT equipment for your next event, contact us today for a free full consultation and competitive quote.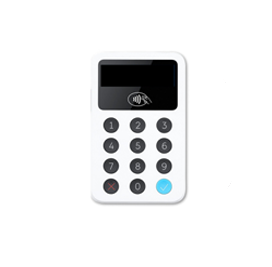 DON'T FORGET
The Zettle Payment Terminal allows you to take card payments; contactless or through chip and PIN. The device accepts all major cards and connects via Bluetooth.
A must have for quick, easy & secure payments at your events.