24-hour deployment of Remote Working IT. Laptops, monitors, remote phone extensions, and accessories in any
volume. Fully preloaded software, safe delivery practices.
iPhone and Samsung phone rental in any volume, anywhere in the world starts here.
The options are limitless when it comes to sought-after Samsung and iPhone rental for global events and exhibitions. Short-term tech rental is one of our specialities and we can deliver, provide staffing, and arrange Wi-Fi for any event, anywhere in the world. Let's talk about our two most popular cell phone options.
Rent iPhone packages: some advantages.
The iPhone is this generations most popular and powerful personal device. Effortlessly synchronize data and media files to your iMac, iPad and MacBook Pro through the use of iCloud and Airdrop, or directly using a lightening cable connection. You can secure all your files and share safely with your audience; there are endless apps available which we can configure to your business requirements.
One of the benefits of renting is offering your attendees the latest equipment. Explore our iPhone XR rental with iOS 12 operating system, facial recognition, Liquid Retina display, 4K video and splash resistance. The photography capabilities will continue to impress you, with 7MP and rear 12MP cameras. Our rent iPhone packages can be rented for any size event, which gives you one more reason to get in touch with our customer service team. Why rent iPhone packages from One World Rental? The question is really, 'Why wouldn't you?'
Why people love Samsung Galaxy phones.
People love the customization of Android phones and Samsung Galaxy offers this, with the ability to download third-party apps to change things like the type of launcher and the keyboard features. Also, Galaxy fans will tell you that it offers the most features. Samsung Galaxy S10+ for example has 8GB RAM, as well as a triple, rather than a dual camera, and a reverse wireless charging option. Virtual Reality enthusiasts also enjoy pairing the Galaxy with Samsung VR headsets.
Why use One World Rental?
One World Rental has the latest cell phones available for your next event. We also rent in any volume- we've never turned down an order. (Our motto is "Yes''.) We offer more than your average IT company in terms of service. We can configure the phones you rent ahead of time, pack them meticulously, deliver them absolutely anywhere, and connect them to any additional devices and networks as needed for the event. Not sure what you need? We'd love to help!
Both Samsung and iPhone rental can be used for a variety of processes including:
If you would like to know more about our range of cell phones available, contact us today today for a free full consultation and competitive quote.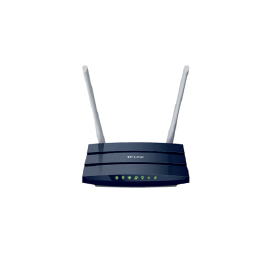 DON'T FORGET
We offer a dual band router which uses a 4G SIM Card to broadcast data. You can connect up to 25 devices to this router and from it you can run Access Points allowing you to connect upwards of 50 devices to the same network. View all our Wi-Fi connections here.