24-hour deployment of Remote Working IT. Laptops, monitors, remote phone extensions, and accessories in any
volume. Fully preloaded software, safe delivery practices.
Locks and security products available for rent.
At any corporate event or festival we want to make sure that your devices have maximum security from theft and breakage. Our Kensington lock is an essential product, leaving you with one less thing to worry about.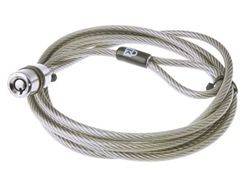 Kensington Locks
A Kensington lock allows us to securely attach products such as iPads , desktop stands or moonbase stands to a desk or frame without having to drill into the desk. The Kensington lock attaches to the iPad with a metal plate which is connected to the iPad frame and then the lock fits into the plate and is wrapped around it.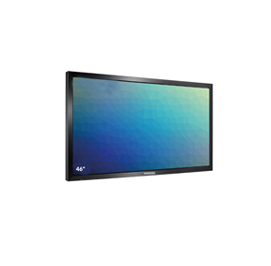 DON'T FORGET
The Samsung 46" touchscreen monitor is one of our most popular displays. We will deliver it with customised content and provide installation. Great for large conferences with videos!
Check out our Audio Visual page for full options.