Why choose us for your laptop rental services in the USA?
With One World Rental you are partnering with experienced and service driven suppliers who go above and beyond to fully understand your event requirements. We collaborate with our clients and tailor your laptop rental package to meet your specific business needs. At One World Rental our clients can rent laptops for a day or short-term from the world's leading trusted brands, including MacBook Pros, Lenovo, Dell, HP and Toshiba laptops.
Laptop rental for business.
What does your business require in a laptop? We have MacBooks, Lenovos, Surface Pros and Dells. You may have a favorite go-to device for processing spreadsheets, creating Powerpoint presentations or mixing soundtracks. Perhaps you're equipping a temporary small-office set-up or editing footage for a live broadcast.
Whatever the project, you can be assured of getting fully tested laptops complete with software installation and setup. Businesses do not want the hassle of installing and setting up multiple laptops- it can take hours per device and time is money. At One World Rental, we offer the total solution for IT devices whether you need laptop rental for exhibitions, trade shows, conferences, or product launches.
Laptop deliveries anywhere and everywhere.
Our hardware and software solutions are delivered globally. Need a laptop rental in Turkey? We can do that. Renting a laptop in Tennessee? Not a problem. We also deliver to areas that other IT companies won't, like Moscow, Panama, Seoul, Kazakhstan, and the Ivory Coast. Whether you need equipment next door, or one world over, we've got you covered. We deliver laptops across USA including California, Palo Alto, Florida, Georgia, La, Vegas, Chicago.
One World Rental provides event software solutions.
In addition to laptops and other hardware, we also have an extensive range of apps and software that can be pre-installed on your iPad, laptop or cell phone. We work closely with software and app developers and can offer specialised apps which focus on:

Check in apps

Games

Live polling / voting

Lead capture

Conference apps

Auctions

Market research

Surveys

Fundraising

Data collection

Education

Live seminars
Our laptops can be supplied with Mac OS or Windows software. MacBooks arrive with Mac Mail, Keynote, Pages, Numbers, VLC and Chrome pre-installed. Windows PC's are typically provided with Microsoft office including PowerPoint, Excel, Word, VLC and other internet browsers. Additional software licenses are available and installed upon request. Unless otherwise specified we can make regular updates so that all your software is ready to use upon arrival.
Providing laptop rentals for a variety of events and exhibitions including: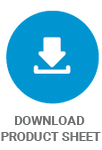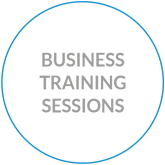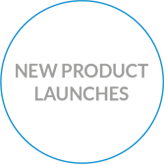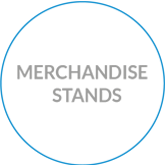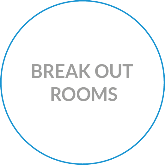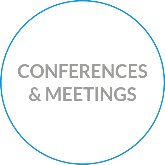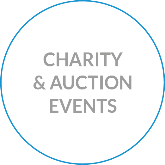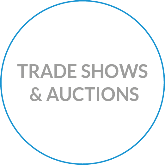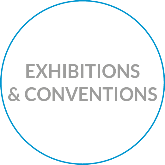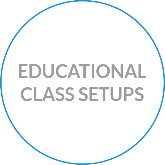 One World Rental offers our clients and partners:

THE BIGGEST & LATEST
LAPTOP RENTAL SELECTION

SHORT-TERM EVENT
TECHNOLOGY RENTALS

CUSTOMIZED APP &
SOFTWARE CONFIGURATION

GLOBAL DELIVERIES IN
OVER 50 COUNTRIES

ON-SITE AND REMOTE
TECHNICAL EVENT STAFF

24/7 AROUND THE
CLOCK BUSINESS SUPPORT
Laptop rental USA? Here are just a few examples including:
Laptop rental California - CA
Our laptop rental tech is perfect and remarkable to help you fuel productivity in an event or any organization in California – CA. Also, the upgraded models will offer 100% customer satisfaction in California – CA.
Laptop Rental Chicago
We have an extensive inventory of fully-customized inventory in Chicago – IL. Along with that, we rent devices with advanced processors to carry out routine operations in Chicago – IL.
Laptop Rental Florida – FL
At One World Rental, we rent laptops with advanced and updated features so you can get to the edge of accessibility in Florida – FL. Even if you are hosting a meeting or tradeshow in Florida – FL, we are here to help.
Laptop Rental Georgia – GA
In the world of technical advancements, we provide laptop tech in Georgia – GA that is custom-built. And works efficiently to improve your tasking and perfect to entice a diverse crowd on social platforms in Georgia – GA.
Laptop Rental Illinois – IL
Along with the feasible rental policies, we facilitate you with devices that have a smart user-interface for efficient tasking Illinois – IL. Also, the advanced processor is great for editing and data management while hosting an event in Illinois – IL.
Laptop Rental Los Angeles – LA
Whether you want to games or use it for branding in Los Angeles – LA. Our laptop rental tech in Los Angeles – LA is perfect to outshine your performance.
Laptop Rental Las Vegas – Nev
With our power laptop technology and collaborative approach in Las Vegas – Nev, you can rent advanced devices to conduct conferences and meetings in Las Vegas – Nev.
Laptop Rental Palo Alto – CA
Need an efficient and effective solution for hosting smart events in Palo Alto – CA? We have a wide-spread inventory of high-end devices in Palo Alto – CA.
Laptop Rental New York – NYC
Our high-end devices with smart user-interface allow you to delve into more seamless experiences in New York – NYC. We provide cutting edge technology that ideally meets your requirements in New York – NYC.
Laptop Rental Virginia – VA
We have experts who make sure to deliver smart devices at your venue in Virginia – VA. Also, our technical specialists offer assistance like no one else in Virginia – VA.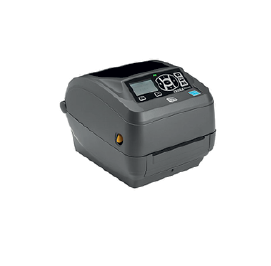 The key essentials whilst hiring out a laptop!
We have a large range of supporting accessories available: Bluetooth and wired keyboards, cables, dual-band routers Zebra ZD500 printers (especially effective for printing onto ID Badges.)