24-hour deployment of Remote Working IT. Laptops, monitors, remote phone extensions, and accessories in any
volume. Fully preloaded software, safe delivery practices.
Why choose us for your laptop rental services in the USA?
With One World Rental, you are partnering with experienced and service driven suppliers who go above and beyond to fully understand your event requirements. We collaborate with our clients and tailor your laptop rental package to meet your specific business needs. At One World Rental, our clients can rent laptops for a day or rent laptop for short term from the world's leading trusted brands, including MacBook Pros, Lenovo, Dell, HP and Toshiba laptops.
Laptop rental for business.
What does your business require in a laptop? We have MacBooks, Lenovos, Surface Pros and Dells. You may have a favorite go-to device for processing spreadsheets, creating Powerpoint presentations, or mixing soundtracks. Perhaps you're equipping a temporary small-office set-up or editing footage for a live broadcast.
Whatever the project, you can be assured of getting fully tested laptops complete with software installation and setup. Businesses do not want the hassle of installing and setting up multiple laptops- it can take hours per device and time is money. At One World Rental, we offer the total solution for IT devices whether you need laptop hire for exhibitions, trade shows, conferences, or product launches.
Laptop deliveries are anywhere and everywhere.
Our hardware and software solutions are delivered globally. Need a laptop rental in Turkey? We can do that. Renting a laptop for rent in Tennessee or rent a laptop in Los Angeles? Not a problem. We also deliver to areas that other IT companies won't, like Moscow, Panama, Seoul, Kazakhstan, and the Ivory Coast. Whether you need equipment next door or one world over, we've got you covered. We deliver laptops across the USA including California, Palo Alto, Florida, Georgia, La, Vegas, and Chicago.
One World Rental provides event software solutions.
In addition to laptops and other hardware, we also have an extensive range of apps and software that can be pre-installed on your iPad, laptop, or cell phone. We work closely with software and app developers and can offer specialized apps which focus on:

Check in apps

Games

Live polling/voting

Lead capture

Conference apps

Auctions

Market research

Surveys

Fundraising

Data collection

Education

Live seminars
Our laptops can be supplied with Mac OS or Windows software. MacBooks arrive with Mac Mail, Keynote, Pages, Numbers, VLC, and Chrome pre-installed. Windows PCs are typically provided with Microsoft Office including PowerPoint, Excel, Word, VLC, and other internet browsers. Additional software licenses are available and installed upon request. Unless otherwise specified we can make regular updates so that all your software is ready to use upon arrival.
Providing laptop rentals for a variety of events and exhibitions including: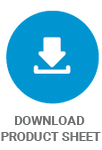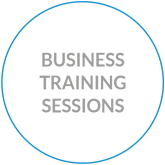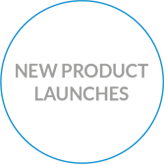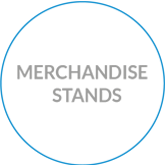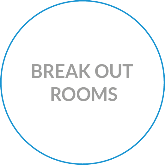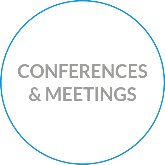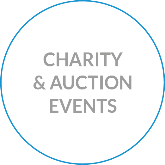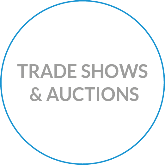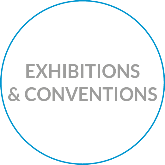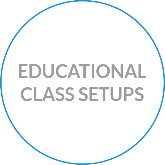 One World Rental offers our clients and partners:

THE BIGGEST & LATEST
LAPTOP RENTAL SELECTION

SHORT-TERM EVENT
TECHNOLOGY RENTALS

CUSTOMIZED APP &
SOFTWARE CONFIGURATION

GLOBAL DELIVERIES IN
OVER 50 COUNTRIES

ON-SITE AND REMOTE
TECHNICAL EVENT STAFF

24/7 AROUND THE
CLOCK BUSINESS SUPPORT
Laptop rental USA? Here are just a few examples:
Laptop rental California
We rent laptops throughout California from Sacramento to the San Fransisco Bay Area.

Laptop Rental Chicago
An international center for finance, industry, and technology; we frequently rent laptops throughout Chicago.
Laptop Rental Florida
With the fourth largest economy in the US, we cater to plenty of laptop rentals best buy throughout Florida from the Gulf of Mexico to the Atlantic Ocean.
Laptop Rental Georgia
We rent laptops from the Savannah River to Chattanooga and everywhere in between.
Laptop Rental Illinois
Referred to as a microcosm of the United States, we always love visiting Illinois for a laptop delivery, internet services, or event staffing.
Laptop Rental LA
There is a range of professional and cultural fields we cater to in LA, from the Hollywood Hills to the Griffith Observatory.
Laptop Rental Las Vegas
We have consistent events in Las Vegas that require laptops and IT rentals. It's not surprising in a place known as 'The Entertainment Capital of the World'.
Laptop Rental Palo Alto
We love delivering laptops to this part of the San Francisco Bay Area; it's always a pleasure to experience its climate and natural habitat.
Laptop Rental New York
Many of our deliveries are bound for New York State, which is not surprising with nearly 20 million residents.
Laptop Rental Virginia
From the Atlantic Coast to the Appalachian Mountains, we cover deliveries throughout Virginia and beyond.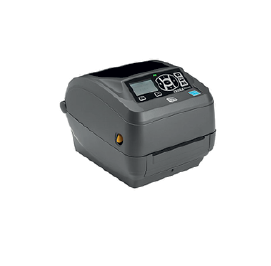 The key essentials whilst hiring out a laptop!
We have a large range of supporting accessories available: Bluetooth and wired keyboards, cables, dual-band routers Zebra ZD500 printers (especially effective for printing onto ID Badges.)