24-hour deployment of Remote Working IT. Laptops, monitors, remote phone extensions, and accessories in any
volume. Fully preloaded software, safe delivery practices.
Stay Connected With Our Incredible Laptop Rentals in the USA
With One World Rental, you partner with experienced and service-driven suppliers who go above and beyond to understand your event requirements fully. We collaborate with our clients and tailor laptop rental packages to meet your business needs.

Laptops are essential tools for businesses and events of all sizes, offering a range of benefits that can help improve productivity, efficiency, and communication. Laptops equipped with the latest technology and features, such as high-performance processors, plenty of storage, and long battery life, can help you to get more done in less time. Whether you need a laptop for presentations, emails, research, or any other business task, choose our laptop rentals in the USA for productivity on the go.

At One World Rental, our clients can rent laptop for short-term or long-term periods from the world's leading brands, including MacBook Pros, Lenovo, Dell, HP, and MSI gaming laptops. Explore your options now!
Hire MacBook Pros - Powerful Performance with Style
MacBook Pros are powerful and versatile laptops that work perfectly for professionals, students, and anyone who needs reliable and high-performance computing. With its sleek design, lightning-fast processors, and stunning Retina display, the MacBook Pro delivers an unparalleled performance that will help you accomplish your tasks more efficiently than ever before.

MacBook Pros are equipped with a wide range of features and technologies, such as Touch ID, the Touch Bar, and macOS, that make it easy to use and customize to your needs. Whether you're working at home, in the office, or on the go, the MacBook Pro is the perfect laptop for anyone who wants the best.

At One World Rental, we offer a complete range of options for reliable MacBook Pro Rental for varying requirements and fleet sizes!
Lenovo Laptops - Experience the Innovation and Reliability
Lenovo laptops are the ultimate choice for businesses looking to rent high-quality, reliable laptops for all types of corporate needs. Whether you're hosting a conference, trade show, or other business event, Lenovo laptops offer the performance, versatility, and style you need to make a lasting impression on your clients and attendees.

With a sleek design and high-speed processors, Lenovo laptops are built to last, ensuring that you can rely on them to handle any task regardless of its size or complexity. You can easily find the perfect laptop to meet your events and business-specific needs in our extensive inventory of event laptop rentals in the USA. Rent Lenovo laptops for your next event and experience their power and reliability!
Dell Laptop Rental - Engineered with Durability and Reliability
Dell laptops are known for their durable design and long-lasting battery life, making them ideal for use in a corporate setting. Dell laptops are the perfect choice for anyone seeking reliable and high-performance devices for demanding tasks. With a wide range of models to choose from, businesses can find the perfect laptop to meet their specific needs and budget.

They also feature the latest hardware and software technologies, ensuring that employees can access power-intensive tools without facing any lag. Choose our Dell laptop rental for businesses to make your events even more smooth and convenient!
HP Laptops - The Ideal Business Partner
HP laptops are designed with busy professionals in mind. With their sleek and slim designs, these laptops are easy to carry around and work on the go. They also come equipped with powerful processors and plenty of memory, ensuring that you can multitask and handle even the most demanding workloads with ease.
Our long-term HP laptop rentals offer a smart way to maximize the productivity of your employees.
MSI Gaming Laptops - Built for Lightning-fast Performance
MSI gaming laptops are designed to provide awe-inspiring and impressive features that can handle intense gaming apps' processing and graphic requirements. But these laptops are not just for gaming- they can also show lag-free performance in 3D modeling and simulations.

One World Rental has large inventory from which The GTX laptop, for example, offers cutting-edge displays, incredible graphics, speed, and performance that will outlast your competitors, and it is one of the latest PC gaming laptops available in our inventory.

MSI gaming laptops also come with a range of features that enhance the gaming experience. From high refresh-rate displays to customizable RGB lighting, these laptops have everything gamers need to get the most out of their gameplay.
Incredible Microsoft Surface Pro - The Ideal Laptop Tablet Hybrid
Microsoft Surface Pros are versatile devices that can adapt to your needs. With its detachable keyboard and support for the Surface Pen, you can switch between laptop and tablet mode in a moment. Its responsive touchscreen allows easy navigation while using your device with ease.

Whether you need to design a logo or run complex video editing tools, its high-resolution display makes it easy to see every detail of your work. You can work all day long without being bound to a charging port, thanks to its long battery life. The Surface Pro features a powerful processor, allowing you to multitask and run multiple programs at once without any lag. When you need to hire Microsoft Surface Pro, we are the ideal pick for managing seamless laptop rentals USA.
No Need to settle for less when it comes to making your corporate event for success!
No Need to settle for less when it comes to making your corporate event for success! with flexible rental options and 24/7 support, get premium laptops whenever and whenever you need them.
Request a Quote
Business Laptop Rental - Reliable Tools for Professionals
Looking for a reliable CORE i7 laptop rental solution for your business? What does your business require in a laptop? You may have a favorite go-to device for processing spreadsheets, creating PowerPoint presentations, or mixing soundtracks. Businesses do not want the hassle of installing and setting up multiple laptops - it can take hours per device, and time is money. At One World Rental, we offer the total solution for IT devices whether you need an i7 laptop hire for exhibitions, trade shows, conferences, or product launches.

You might need to equip a temporary office setup or need IT equipment for live events and exhibitions; whatever the project is, you can be assured of getting tested and fully charged CORE i7 laptops with software installation and setup prior to your events. We have a wide range of options, including MacBooks, Lenovos, Surface Pros, and Dells, so explore our inventory to find the right match for your corporate requirements.
Why Choose Us for Laptop Rental Services in the USA?
At One World Rental, we understand that staying connected is crucial for both personal and professional success. That's why we offer top-of-the-line corporate laptop rental for conventions and businesses that are reliable, high-performing, and easy to use. When you choose to partner with us for your laptop rental for exhibitions, you can be confident that you are getting the best value and service in the industry.
THE BIGGEST & LATEST
LAPTOP RENTAL SELECTION
SHORT-TERM EVENT
TECHNOLOGY RENTALS
CUSTOMIZED APP &
SOFTWARE CONFIGURATION
GLOBAL DELIVERIES IN
OVER 50 COUNTRIES
ON-SITE AND REMOTE
TECHNICAL EVENT STAFF
24/7 AROUND THE
CLOCK BUSINESS SUPPORT
Laptop Deliveries - Anywhere and Everywhere
As a global company, we take pride in providing software and hardware for customers all around the world, including the United States. If you are looking for notebook rental for an upcoming conference or need to consult an experienced computer rental firm, look no further. Our complete range of hardware and software solutions is delivered globally.
Hiring a laptop in Tennessee or in Los Angeles? Not a problem. Thanks to our logistics expertise and our global presence in nine office locations, we deliver to areas that other IT companies won't, such as Moscow, Panama, Seoul, Kazakhstan, and the Ivory Coast.
Whether you need equipment next door or one world over, we've got you covered. We deliver laptops across the USA, including California, Palo Alto, Florida, Georgia, Los Angeles, Vegas, and Chicago.
Laptop rental California
We rent laptops throughout California from Sacramento to the San Fransisco Bay Area.

Laptop Rental Chicago
An international center for finance, industry, and technology; we frequently rent laptops throughout Chicago.
Laptop Rental Florida
With the fourth largest economy in the US, we cater to plenty of laptop rentals best buy throughout Florida from the Gulf of Mexico to the Atlantic Ocean.
Laptop Rental Georgia
We rent laptops from the Savannah River to Chattanooga and everywhere in between.
Laptop Rental Illinois
Referred to as a microcosm of the United States, we always love visiting Illinois for a laptop delivery, internet services, or event staffing.
Laptop Rental LA
There is a range of professional and cultural fields we cater to in LA, from the Hollywood Hills to the Griffith Observatory.
Laptop Rental Las Vegas
We have consistent events in Las Vegas that require laptops and IT rentals. It's not surprising in a place known as 'The Entertainment Capital of the World'.
Laptop Rental Palo Alto
We love delivering laptops to this part of the San Francisco Bay Area; it's always a pleasure to experience its climate and natural habitat.
Laptop Rental New York
Many of our deliveries are bound for New York State, which is not surprising with nearly 20 million residents.
Laptop Rental Virginia
From the Atlantic Coast to the Appalachian Mountains, we cover deliveries throughout Virginia and beyond.
One World Rental - The Global Event Software Solution Providers
In addition to laptops and other hardware, we also have an extensive range of apps and software that can be pre-installed on your iPad, laptop, or cell phone. We work closely with software and app developers and can offer specialized apps which focus on the following:
Our laptops can be supplied with macOS or Windows software. MacBooks arrive with Mac Mail, Keynote, Pages, Numbers, VLC, and Chrome pre-installed. Windows PCs are typically provided with Microsoft Office including, PowerPoint, Excel, Word, VLC, and other internet browsers.
Additional software licenses are available and installed upon request. Unless specified, we can make regular updates so that all your software is ready to use upon arrival.
Laptop Rentals for a Variety of Events and Exhibitions
Whether you need a single laptop for a business presentation or multiple laptops for a trade show, we have you covered. With our flexible rental quote options and reliable support team, you can count on us as the leading laptop rental USA.
Event Registration
In & Apps
Exhibitions & Conventions
Educational Class & Setups
Business Training Sessions
What Our Customers Say About Us?
"I recently rented laptops from OWR for our business conference and was extremely impressed with the service I received. The team helped me choose the right laptops for my needs. Our overall rental process was really smooth and easy. The laptops were top-of-the-line and performed incredibly during the conference. Their team is knowledgeable, efficient, and a pleasure to work with. I would highly recommend their laptop rental services to anyone in need of laptops for a professional event."

Frequently Asked Questions
You might have some questions, so we have provided answers to some of the frequently asked ones. Feel free to explore these FAQs, and if you can't find what you're looking for, don't hesitate to contact us.


Contact Us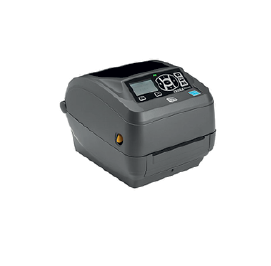 The key essentials whilst hiring out a laptop!
As a leading IT rental company, we offer an extensive range of supporting accessories available; such as Bluetooth and wired keyboards, cables, dual-band routers Zebra ZD500 printers, and many more. Get in touch with us for complete event rental solutions under one roof!