Rent Tablets | Let One World Rental Handle Your Event's Needs
One World Rental solves all the challenges of organizing an event. These challenges can cause significant problems for event organizers. Technical difficulties can disrupt the event and negatively impact the attendee experience. Moreover, if an event fails to deliver a high-quality technological experience, it can damage the organizer's reputation and discourage attendees from returning.

One World Rental is a leading IT rental company in the USA, we specialize in providing tablet rental services for events of all sizes. We have a wide range of high-quality tablets that can be customized to meet the specific needs of any event. Our team of experienced technicians can assist with the equipment's installation, setup, and ongoing support to ensure a smooth and hassle-free experience.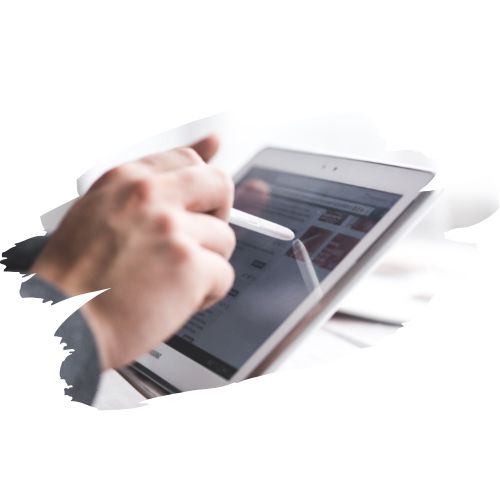 Improve Your Office Productivity With The Powerful Microsoft Surface Pro Tablet
The Microsoft Surface Pro is a highly sought-after tablet rental device offered by One World Rental. This portable and lightweight Windows-based tablet PC is extremely popular due to its exceptional performance and versatility.

Customers looking for a tablet PC with the performance of a high-end laptop will find the Surface Pro a genuine alternative to Apple and Android devices. At One World Rental, we provide a complete package by offering Surface Pro pens and keyboards along with the rental. With this package, you can have everything you need to optimize your experience with the Microsoft Surface Pro.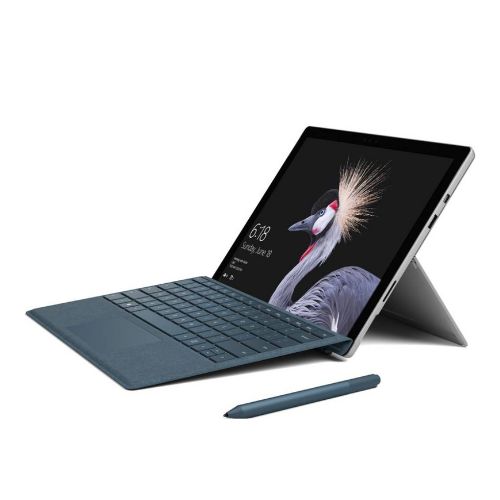 Microsoft Surface Pro 6th/7th/8th Gen
A mobile device that can easily adapt from a tablet to a laptop to a full creative studio.
Operating system: Windows 10
Screen size: 12.3"
RAM: 8GB
Core: Intel Core™ i5
Storage: 128GB SSD
Request Quote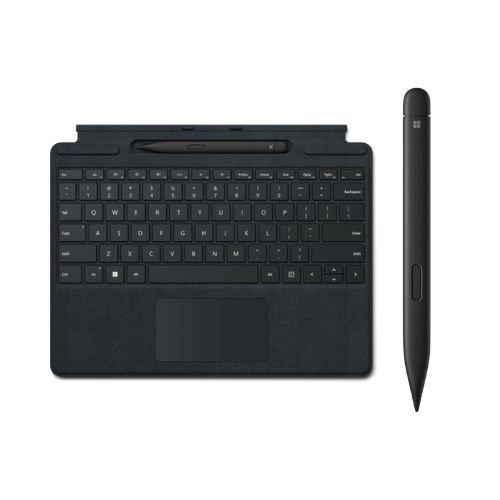 Keyboard and Pen for Surface Pro
Surface Pro Keyboard with Slim Pen allows you to transition seamlessly.
Use with Microsoft Surface Pro
High-quality touch screen Pen
Sensitive touch is perfect for smooth operation
Ideal for mobile users, digital presentations, and creatives
Request Quote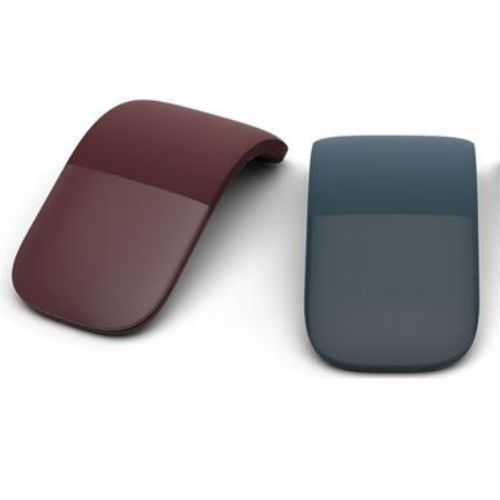 Microsoft Arc Mouse
Adjusts to your hand shape ergonomically.
Connects wirelessly via Bluetooth.
Innovative full scroll plane for vertical and horizontal scrolling.
Ultra Slim and Lightweight
Smooth and Accurate Tracking
Request Quote
Discover The Power And Convenience Of Renting Ipads For Your Next Event
One World Rental provide top-of-the-line iPad rentals that are both powerful and portable, making them the ideal solution for your next business event. With advanced multi-touch technology and superior visual capabilities, these iPads perfectly suit event use. Additionally, they are equipped with an 8MP iSight camera, capable of capturing high-quality images comparable to those captured by the human eye. By renting iPads from One World Rental, you can ensure a seamless experience for your event attendees with access to the latest and most innovative technology.
Setting Ourselves Apart | Our Unique Tablet Rental Services
At One World Rental, we have a wide range of tablets available, including the latest Apple products. However, on this particular page, we would like to highlight our other tablet offerings, such as the Microsoft Surface Pro and Surface Go, as well as the Samsung Galaxy Tab S4 and Galaxy Tab S5e. These tablets are great for collaboration with various desktops and accessories, allowing our clients to share easily and sync apps and media files at corporate, charity, or public events.
Our technical team can also install customized, branded apps onto your tablet, and we always ensure that each device is fully charged and ready to use before delivery. Additionally, our tablet rental devices are stored in temperature-controlled warehouses and undergo thorough testing and checks before each rental.
Upgrade Your Events with the Our Microsoft Surface Pro 6 Tablet
Our inventory now includes the latest and most innovative Microsoft Surface Pro 6, perfect for many events, including exhibitions, business seminars, video conferences, and workshops. Our specialized technicians can fully configure the event Wi-Fi and software, ensuring a seamless experience for all attendees.
The Surface Pro 6 is a versatile device that combines the functionality of a studio, laptop, and tablet, providing unparalleled flexibility, speed, and power. Its impressive battery life of up to 13.5 hours saves time and money, allowing for extended daily use.
Microsoft Surface Go | The Ideal Tablet for Business and Personal Use
The Microsoft Surface Go is a versatile device that can be used as a touchscreen, laptop, or tablet and boasts a battery life of up to 9 hours. It has an Intel Pentium Gold 4415 Y processor, 128 GB of storage, and 8 GB of RAM. You can enhance your GO experience with the Surface Dial and Surface Pen accessories. It comes with Windows 10 in S mode, a robust software suite designed to help you stay productive.
Samsung Tablet Rental | Unique Features of the Samsung Galaxy Tab S4
The Samsung Galaxy Tab S4 is a feature-packed android tablet rental with several unique features. One of its most notable features is its impressive battery life of up to 16 hours, allowing you to stay productive all day without recharging. It also has built-in Dex software, enabling you to replicate a desktop interface and use dual-screen capabilities.
The tablet also features quad speakers powered by Dolby Atmos, delivering rich surround sound that AKG audio specialists have expertly tuned. The S Pen is another standout feature of the Galaxy Tab S4, allowing you to take notes, draw, and collaborate seamlessly in laptop and tablet modes. The Samsung Galaxy Tab S4 is a versatile and powerful device for personal and professional use.
Samsung Tablet Rental | About the Samsung Galaxy Tab S5e
The Samsung Galaxy Tab S5e is a stylish and slim tablet with a larger display with minimal bezels. The 10.5-inch sAMOLED display provides stunning colors and optimal brightness for an immersive viewing experience. At just 5.5 mm thin and weighing approximately 400g, it is extremely light and compact, making it an ideal portable companion that seamlessly integrates with your lifestyle.
The tablet's polished metal uni-body case and monochromatic color options give it a sleek and modern appearance. It's One UI helps to reduce display clutter by curating relevant content, allowing you to focus on what matters to you. With a tap, you can easily access and enjoy your preferred content without distractions. When you rent android tablets, the Samsung Galaxy Tab S5e is a versatile and elegant device well-suited for personal and professional use.
We have over 10,000 devices in our global fleet delivered to your venue; we can deploy on a global scale and offer setup, installation, Wi-Fi technicians, and event staffing services.
Every accessory is available for your rental tablet package, including Microsoft wireless keyboards, Microsoft Pens, the Microsoft Arc Mouse, and external speakers. We provide total event solutions through award-winning service and hardware, bespoke software, and internet specialists. We also offer tablet rental in the UK
Upgrade Your Tablet Rental Quote With Stands and Security
At One World Rental, we recognize that tablet rentals go beyond the device itself, and that's why we offer a comprehensive range of accessories and security options to enhance your tablet rental experience. Our selection of stands and security measures is extensive, and we provide various options to suit different needs and preferences.
Our tablet and iPad stand options include floor stands, Heckler Stand, and Desktop Stand, among others. These stands are ideal for trade shows, conventions, and events where the tablet will be on display for an extended period. With our stand and security options, you can have peace of mind knowing that your tablet is both secure and easily accessible.
Why Choose One World Rental
At One World Rental, we pride ourselves on offering the best rental solutions for tablet hire in the USA for events. Our team will work closely with event organizers to tailor the technology to fit the event's specific needs, whether for a small conference or a large-scale trade show. We understand that each event is unique and requires different configurations, so we offer a range of options for our Gaming laptop rental services.

At One World Rental, we understand the importance of having reliable and state-of-the-art event technology. We offer many IT rental services, including Mac and Android rentals, wireless networking, and satellite internet. Our goal is to ensure your event runs smoothly and efficiently without interruption.
What Our Customers Say About Us
"I was thoroughly impressed by One World Rental's exceptional service. Their team was incredibly knowledgeable and assisted me in selecting the ideal tablet rental for my event, surpassing my expectations. In a time-sensitive situation, the ordering and delivery process was seamless and efficient, which was crucial. The One World Rental team demonstrated the highest level of professionalism, and I was thoroughly satisfied with their service. I strongly recommend One World Rental for all your tablet rental needs."

Frequently Asked Questions
We are a trusted IT rental provider offering event tablet rentals. While we have already addressed many common questions, our team remains readily available to answer any additional inquiries you may have.


Contact Us