At One World Rental we can arrange for the installation of satellite internet in all locations across the USA.
One World Rental can provide our clients with the option to hire satellite internet for events that are held in location with limited Wi-Fi or in completely remote locations. Our satellite internet provides our clients and their guests instant access to the internet allowing them to access various browsers and run apps or presentations.
At One World Rental we understand that your short-term internet requirements for an event or festival will generally focus on the upload speed and instant user access to social media channels. Our technical event staff can setup and install the whole process, providing a high-speed internet solution at an incredibly cost-effective price. Our satellite system seamlessly integrates with various equipment so the internet connectivity may be shared over an on site Wi-Fi network.
At One World Rental our clients can rent a satellite internet system for a variety of event types including:
Outdoor festivals
Payment solutions
Food and wine tasting events
Event registration systems
Virtual reality events
Tradeshows
One World Rental are a trusted brand and have proven to deliver high speed and secure Wi-Fi solutions for every live event and outdoor festival. No matter what scale the event is being hosted at we can fully configure, install and integrate the right networking solutions on hired iPad's, laptops and mobile phones to ensure all your attendees have the right connections.
If you would like to find out more on about how to rent satellite internet for your event then contact us today for a free full consultation and competitive quote.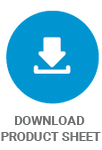 Advantages of satellite internet hire with One World Rental:

LIVE STREAMING SERVICES
TO ALL ONLINE PLATFORMS

MOBILE ENGAGEMENT-
BRANDED ONLINE PAGES

EXPERIENTIAL APP &
SOFTWARE DEVELOPMENT

WE ARE INDUSTRY LEADERS
IN RAPID IMPLEMENTATIONS

VIGOROUS EVENT & FESTIVAL
WI-FI CONNECTIVITY

STATIONING OF TEMPORARY
HIGH SPEED INTERNET
Satellite internet perfect for events types: