24-hour deployment of Remote Working IT. Laptops, monitors, remote phone extensions, and accessories in any
volume. Fully preloaded software, safe delivery practices.
Enhance Your Business Events With Our iMac Rental Services
At One World Rental, we offer advanced iMac rental services to take your corporate events to the next level. Our premium iMacs are outfitted with cutting-edge technology and can be customized to meet the unique demands of your event. Whether you require them for presentations, demonstrations, or training sessions, our iMac rentals are the perfect fit.Our extensive inventory includes iMac technology such as the iMac 21.5" and iMac Retina 5K 27", featuring the latest 8th or 9th-generation Intel Core CPUs, with options for 2TB or 3TB SSD configurations, Fusion Drives, and powerful Radeon Pro graphics for optimal performance. Our iMac rental service also provides fast and reliable internet access for attendees, ensuring the seamless operation of your event.

Our team of experts will work closely with you to customize our services to your specific requirements, guaranteeing a flawless event. We offer pre-installation of any necessary software and can configure the hardware settings according to your preferences. With our iMac rental service, your corporate event will surely be a success.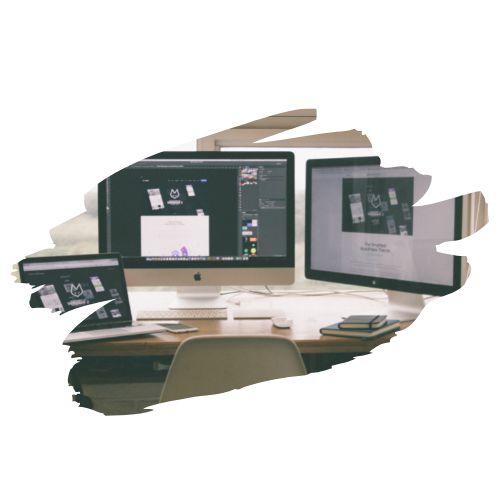 Choose One World Rental for the latest iMac rentals on rent for your next business event in the USA. Let us take care of the technology, so you can focus on delivering a successful event.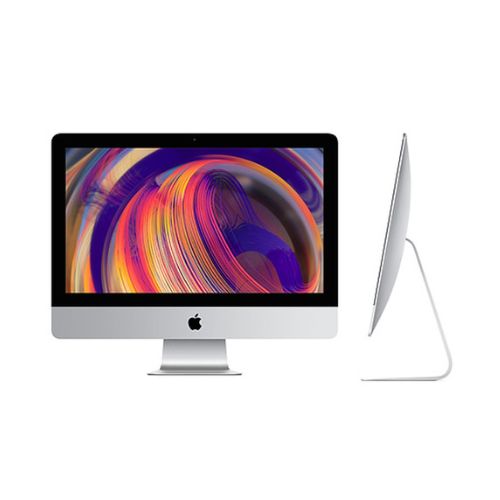 iMac 21.5"
Ideal for workshops and seminars.
Brand: Apple
Operating system: Mac OS
Screen size: 21.5"
RAM: 8GB
Core: Intel Core i5
Storage: Up to 500GB SSD
Rent Lenovo Laptops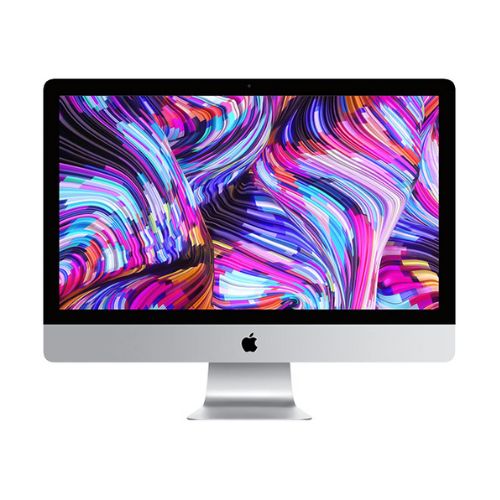 iMac Retina 5K 27"
Ideal for training and education.
Brand: Apple
Operating system: Mac OS
Screen size: 27"
RAM: 16GB
Core: Intel Core i5 / i7
Storage: Up to 512GB SSD
Request Quote
Why Choose Apple iMac Rental?
Outdated or malfunctioning technology can be a major setback for any business event, leading to delays, frustration, and a poor attendee experience. The latest technology, such as iMacs, can make a huge difference in the success of your event.

There are multiple ways in which iMac desktops can benefit businesses and events, such as providing employees with a dependable and high-performance workstation, serving as a digital display for presentations and events, and functioning as a versatile media production tool for creating and editing video, audio, and design projects.

iMacs are renowned for their sleek and contemporary design, as well as their robust performance and cutting-edge features.
What Are the Benefits of iMac Hire?
iMacs offer a multitude of advantages. Some of the notable qualities of iMacs include:
Stunning Retina displays with resolutions of up to 5120x2880, ensuring crystal-clear visuals for everything from web browsing to photo and video editing.

These all-in-one desktops also boast a range of advanced features, such as Touch ID and the Apple T2 Security Chip for secure login and data encryption, as well as a FaceTime HD camera for video conferencing. Their powerful hardware, which includes high-performance CPUs, GPUs, and storage options, makes them ideal for demanding tasks such as video editing, 3D rendering, and gaming.

iMacs are highly versatile and suitable for a broad range of applications, from basic office work and web browsing to complex video and music production. They are also user-friendly and come with pre-installed software and apps that enable users to use them immediately.

Additionally, iMacs are aesthetically pleasing, known for their slim and modern design, and can make a stylish addition to any home or office. With all these advantages, iMacs cater to a wide range of users, from everyday consumers to professionals in creative industries.
Other Mac Technologies We Provide
In addition to iMac rentals, One World Rental provides a diverse range of other Mac technologies to enhance your events. These include:MacBook Pro Rentals

We offer MacBook rentals in various models, such as MacBook Pro Retina 13" & 15", and MacBook Pro Retina with Touch Bar 14 & 16", which can be used for presentations, demonstrations, and training sessions.
Mac Server Rentals

One World Rental offers Mac Server Rentals to provide powerful and reliable servers for your events. Our Mac servers are customized to meet the specific needs of your event.

iPad Rentals

We offer iPad rentals for events that can be used for registration, check-in, and other interactive applications. Our inventory includes various iPad models, such as iPad 9.7 of 6th & 5th Gen, iPad Air (Wi-Fi + Cell), iPad Air 2 ( Wi-Fi + Cell), iPad Pro 12.9, and iPad Mini rental.

Apple TV Rentals

We provide Apple TV rentals for displaying presentations, videos, and other multimedia content on large screens. At OWR Event WiFi, we offer HD & 4K models of Apple TV.

Apple Accessories

We also offer a variety of Apple accessories, such as chargers, pencils, adapters, cases, covers, headphones, and Apple HomePod to enhance your events. Our inventory includes Apple keyboards and mice for iMacs, MacBooks, and iPads for easy navigation and typing.

Rent the Apple Thunderbolt Display To Enjoy a Full HD External Display
In order to improve your event attendees' visual experience, One World Rental also provides the option to rent an Apple Thunderbolt Display, a premium external display connected to your Mac via a Thunderbolt port. For events that call for a sizable display for presentations, demos, and other visual content, renting an Apple Thunderbolt Display can be a terrific alternative.

This display provides full HD resolution, with a 27-inch diagonal LED-backlit display with a resolution of 2560 x 1440 pixels. A FaceTime HD camera, microphone, and speakers are also included in the Thunderbolt Display, which can be utilized for video conferencing and other types of communication.

To ensure that your event runs smoothly, our team of professionals will collaborate directly with you to customize our services to your unique demands. We stand behind the quality of our offerings, so you can rest assured that your event will go off without a hitch. For all of your Apple Thunderbolt Display rental needs, trust us and benefit from our top-notch service.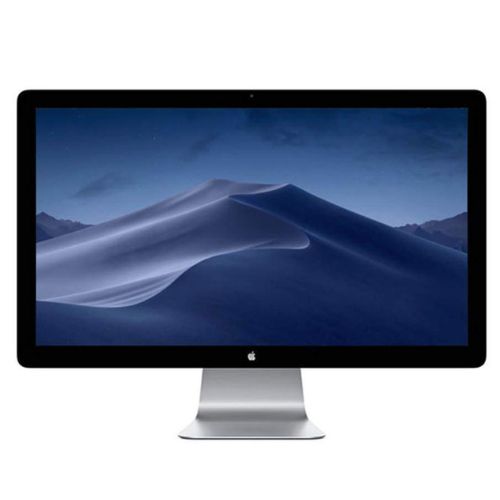 Apple Thunderbolt Display
Brand: Apple
Screen size: 27"
Resolution: 2560 x 1440
Connectivity: Ethernet ,USB 2.0
Request Quote
What Is the Reason for Selecting One World Rental?
One World Rental is a company that specializes in event technology solutions and provides a wide range of equipment to meet its customer' various needs. They keep various brands in stock, including the latest iPads, to ensure you have the right device for your occasion. With 24/7 technical and customer support , One World Rental is committed to delivering a successful and stress-free event experience. They take care of everything, including consulting, installation, on-site support , and equipment recovery.

For a hassle-free rental experience with dependable, high-quality technology, choose One World Rental. Customers who rent technology can benefit from a range of advantages, including:
Enhancing Business Events Using Our Rental Services
One World Rental is a reputable supplier of cutting-edge equipment and offers top-notch customer support to make sure event is a success. To find out more, call right away.
Get a Free Quote
What Our Clients Say About Us
"I recently used the iMac service for a conference in the USA and was very pleased with the high quality of the equipment and the level of customer care. The iMacs arrived to set up and ready to use in fantastic shape. For our attendees, having a quick, consistent internet connection was important during the event. Highly Recommended."

Frequently Asked Questions
You can choose cost-effective high-end iMac technology for your events in the USA. We've answered the most common queries about renting event technology below. If you have any additional questions about our iMac rental service and procedures, please don't hesitate to contact one of our professionals.


Contact Us