ipad stands available for event check-in & registration
24-hour deployment of Remote Working IT. Laptops, monitors, remote phone extensions, and accessories in any
volume. Fully preloaded software, safe delivery practices.
Rent from a range of the best iPad floor stands available.
For small or large conferences, workshops and exhibitions, we have the top names in iPad stands including floor stands, kiosks, quad stands, desktop stands and wall mounts. Any and all of these can be fully branded to meet your requirements and will accentuate the look and feel of your event. They are sturdy, without being clunky; and they secure your tablets while showcasing your products and event software.
We can supply and install a range of stands for events including:
Corporate conferences
Temporary offices
Annual meetings
Festivals
Training seminars
Educational hubs
Product launches
Payment terminals
Workshops
Interactive seminars
Presentations
Networking
iPad Stands: applications and features.
Secure our iPad stands to the floor and you have a solid registration and event check-in portal that optimises your event entry management process. iPad stands showcase great apps (we also offer customized app building), including check-in and registration software, event menus and more.
Our iPad stands are durable yet portable, and they lock securely. There's even a place to hide power cables in the floor stands so that a back-up power supply is never an issue. Tablet stands encourage networking and interaction by encouraging guests to move throughout the event- promoters often place them strategically throughout a venue for this reason. They have a streamlined appearance and come in a few sophisticated colors such as black, white and silver.
Heckler stand rental.
Rent from our line of Heckler stands and you'll notice a few things about them. They are created from laser-cut steel- this makes them aesthetically pleasing as well as strong. Secure them with a unique screwdriver and four screws. Flexibility is another feature one can appreciate here- it has a rotating disc that offers good range of motion, a hidden cord route, and a minimalistic yet modern style that draws people to it.
Moonbase stands.
The Moonbase stands also have a lot to offer. They are lightweight, durable and secure. They can rotate up to 330-degrees and have 45-degree screen sharing capabilities. Wind a hidden cable through an enclosure along the bottom of the base, and your charge is guaranteed. Its sleek black style is modern, and fits in well at just about any event.
Our other iPad stands.
We have no shortage of tablet stands at One World Rental including quad stands in which you can showcase up to four iPads at one time. Or try our black tripod stand, which is extendable and often used for filming due to its convenient multiple height adjustment. For a space saving solution, you might want to rent our wall mounts. Still not sure what you need? Our customer service team operates 24/7 and can help you decide what will work best for your next event.
If you would like to know more about our range of tablet stands or any of our IT products or event services, please contact us today for a free full consultation and a competitive quote.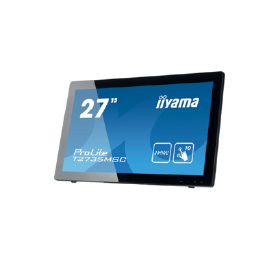 DON'T FORGET




One World Rental can supply an excellent solution for interactive digital signage, kiosks and presentations. Have a look at the iiyama 27" touchscreen which provides you with wide viewing angles and a larger work space.