ENHANCE YOUR IPAD DISPLAY & NOT WORRY ABOUT THE SECURITY
One World Rental have in stock a wide range of heckler stand, bounce pad and iPad floor stands for short term rental to suit all event types.
For small or large conferences, workshops and exhibitions, we want to overcome any security concerns our clients may have. We will come to your event location to install and secure all technology products, whether they are displayed on the wall or on a counter we can adapt to suit your needs. Our stands can be fully branded to meet your event requirements and are visually aesthetic complementing the look and feel of your event.
We can supply and install the range of stands for a range of events including:
corporate conferences
temporary offices
annual meetings
festivals
training seminars
educational hubs
product launches
payment terminals
workshops
interactive seminars
presentations
networking
If you would like to know more on our range of stand available for rental including bounce pad and heckler, then contact us today for a free full consultation and competitive quote.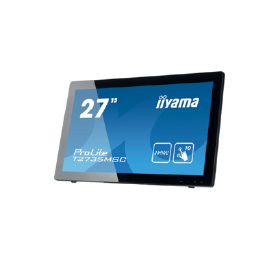 DON'T FORGET
One World Rental can supply an excellent solution for interactive digital signage, kiosks and interactive presentations. Have a look at the iiyama 27" Touchscreen providing you with wide viewing angles and a larger work space.