24-hour deployment of Remote Working IT. Laptops, monitors, remote phone extensions, and accessories in any
volume. Fully preloaded software, safe delivery practices.
Welcome to One World Rental: Your Ultimate Event Badge and Supplies Partner
At One World Rental, we provide comprehensive badge branding services, offering diverse badge paper options to cater to events worldwide. Whether you require single or double-sided badges, plastic ID credentials, or adhesive stickers for name badges, we have a wide range of supplies tailored to your preferences.

Our skilled team collaborates with you throughout the design phase, sharing proofs prior to printing. On the event day, your badge stock is seamlessly delivered alongside the necessary hardware, ensuring a hassle-free experience encompassing compatibility, logistics, and solution management.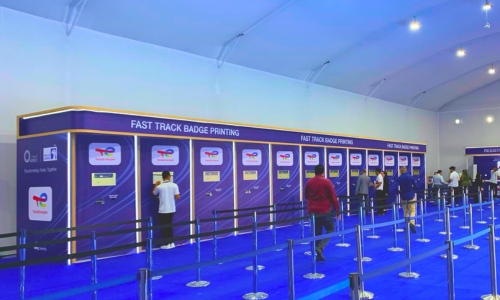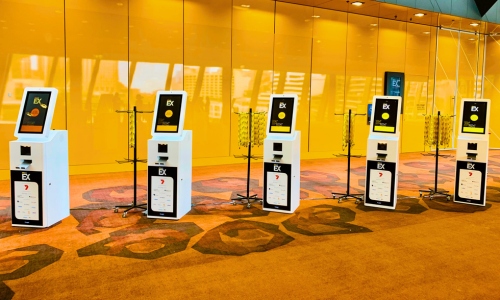 Crafting Impressions: Tailored Pre-Printed Badges for Every Event
Boost your event's badge experience with our budget-friendly on-site badge printing solution. Our custom badge printings, powered by Thermal Transfer technology, ensure efficiency and elegance. Experience on-demand black credential printing, while colorful designs can be pre-printed for compatibility with Zebra badge printers. Additionally, Epson C3500 printers can be paired with our inkjet stock.

Our custom pre-printed badges come in diverse sizes and shapes, with optional lanyard slots and a choice between regular and tear-resistant paper for durable name badges.
Plain or Branded Lanyards for events: Where Functionality Meets Style
One World Rental presents an extensive array of lanyards, ideally suited for events like exhibitions and conferences. Our broad selection of lanyards is readily accessible for immediate implementation. Moreover, we offer the flexibility of tailor-made lanyards in your chosen hues.

For convenience, we introduce universal lanyards for prompt shipping to your event destination on the same day. Choosing One World Rental allows you to effortlessly consolidate your event into a unified order and solution, including hardware, staffing, badge stock, and lanyards.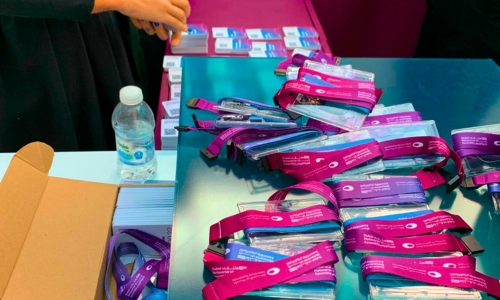 Badge Holders Redefined: Upgrade Your USA Event Experience
Certain event organizers opt for badge holders instead of directly attaching lanyards to paper badges. If you're interested in utilizing badge holders, you can easily request this through our knowledgeable event registration specialists.

Selecting your badges and supplies requires careful consideration, and badge holders should not be underestimated. One World Rental presents an extensive array of badge holder styles, materials, and sizes to suit your event badges. Whether your badges are plastic, preprinted, oversized, single-sided, or double-sided, we have the ideal badge holder solution for you.
Consumables and Ink Solutions
Are you renting Epson Printers that require ink or maintenance boxes? Perhaps your printers demand toner, or you're utilizing Thermal transfer printers, necessitating Zebra Ribbons. Even if you're renting Till printers like Star and Epson receipt printers and require till rolls – One World Rental has you covered across our diverse range of event technology hardware. Our consumables and inks are seamlessly integrated into our offerings.

Our specialization lies in providing event registration printer consumables and ink, ensuring the efficiency of your registration process. Whether it's ink cartridges, paper rolls, or other consumables you need, count on us to fulfill those requirements. And that's not where our commitment ends.

We transcend mere supplies, extending our comprehensive range to encompass both hardware and staffing solutions, catering to event professionals on a global scale. From top-tier registration printers to seasoned event staff, we possess the resources essential for making your event an unequivocal success.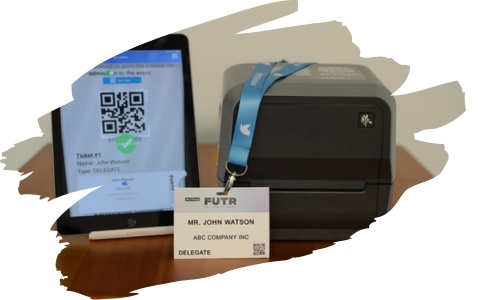 Why Choose Us
Elevate your events with One World Rental, a recognized leader in technology services. As your trusted partner, we're dedicated to delivering flawless event technology solutions that leave a lasting impact on participants.
What Our Customers Say About Us
The Branded Badge Stock service from One World Rental was an absolute game-changer for our event. The team provided us with a range of badge options that perfectly matched our brand aesthetic. Our attendees were impressed with the badges' professionalism and the convenience they brought to the registration process. One World Rental truly delivered elegance and efficiency in one package.
As a conference organizer, high-quality badges reflecting our event's standards are crucial. One World Rental's Branded Badge Stock service exceeded our expectations. Their team collaborated closely with us, ensuring our badges were visually appealing and durable. Our attendees were impressed, and we received numerous compliments on the professionalism of the badges. One World Rental's service contributed significantly to the overall success of our conference.
One World Rental's Branded Badge Stock service proved invaluable for our recent event. The range of badge options and customization possibilities made aligning the badges with our event's theme easy. Their Branded Badge printing service added a touch of elegance and sophistication to our event that didn't go unnoticed by our participants.
Frequently Asked Questions
Understanding the importance of badge printing, One World Rental has compiled a set of frequently asked questions. These insights empower you to make informed decisions, ultimately contributing to the success of your event.
Contact Us