24-hour deployment of Remote Working IT. Laptops, monitors, remote phone extensions, and accessories in any
volume. Fully preloaded software, safe delivery practices.
LED Video Wall Hire: Captivating Displays That Leave a Lasting Impression
When it comes to creating an unforgettable event, One World Rental's LED Video Wall Hire is your go-to solution. Our captivating displays are designed to leave a lasting impression on your audience. With stunning visual quality and vibrant colors, our LED video walls will raise your event to new heights.

With their impressive size and scale, these walls serve as powerful platforms to showcase services, brands, and marketing messages vibrantly and professionally. High screen resolution and pixel pitch optimization enhance the creative impact. Our LED walls are versatile and capable of displaying digital signage, fundraising and promotional videos, live performances, sporting highlights, store signage, live social media feeds, digital presentations, and training sessions to larger audiences.

From seamless installations to expert support, we provide a hassle-free experience. Trust One World Rental for LED Video Wall Hire that will captivate your audience and make your event truly memorable.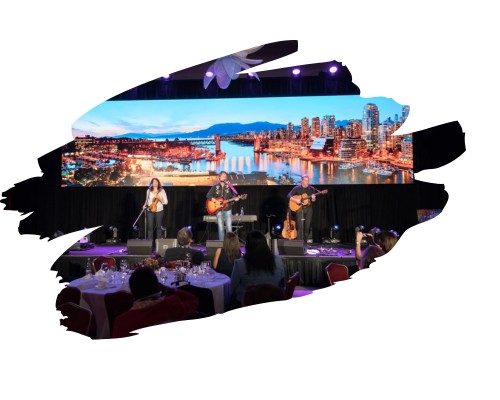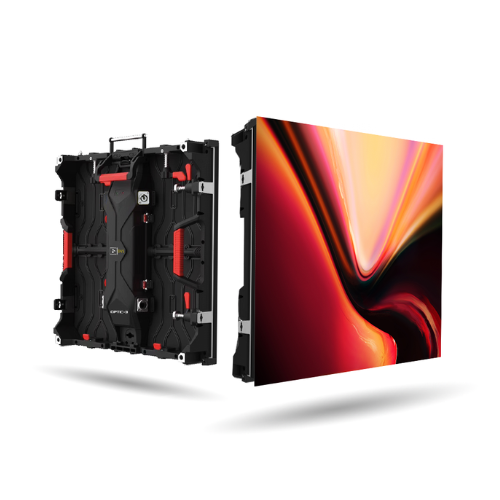 LED VIDEO WALL
Create fun and engaging interactive events
2.9 Pixel Pitch ensures optimal viewing distance
Up to 15-degree curved LED panels
Can be set up to 20 meters wide
Lightweight - ideal both for floor standing and trussing
Configured with the space and layout of the venue.
The NEC LED wall hire is ideal for staging events.
Request Quote
Rent LED Video Wall to Transform Your Live Events
Experience the forefront of LED screen rental technology with One World Rental. Our cutting-edge solutions allow you to showcase your event with unparalleled detail and exceptional quality. LED video screens have emerged as a popular and impactful visual choice for live events, offering unmatched brightness, display quality, and design.

With modular panels offering flexible resolutions, sizes, and curved options, you have limitless creative possibilities. Our LED video wall rentals cater to various occasions, from trade shows and concerts to seminars and corporate events. Engage your audience, make a statement, and deliver your message with impact using our captivating LED video screens.

Utilizing an LED video wall rental offers the significant benefit of tailored LED display customization to suit your precise requirements. Thanks to the modular design of LED video screens, you can effortlessly create a captivating display that perfectly fits any space, no matter how unique or challenging. With a wide range of resolutions and pixel pitches, your content will be showcased in striking clarity and impeccable detail, leaving a lasting impression on your audience.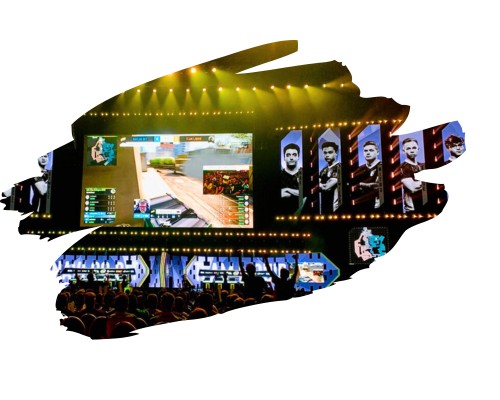 Rent LED Video Wall Solutions for Events and Exhibitions Across the USA
Our LED video walls have high-resolution displays and are fully adaptable. They expand through a tiling system that can extend up to 20 meters wide. One World Rental Audio-Visual experts can collaborate with you to design an ideal layout and integrate your LED wall hire to fit any event theme or style. Create compelling visual displays for guests at a variety of events, including:
Music concerts and festivals
What Are LED Wall Applications?
What can you use LED walls for? The applications are endless. Our clients showcase video walls for product launches as the backdrop at fashion shows and to present highlights at sporting events. Charity fundraisers use video walls to promote messages and make an impact on their funding targets. They're also extremely popular at concerts, festivals, award shows, and competitions.
LED Wall Hire and Pixel Pitch
Pixel Pitch is important because it influences the optimal viewing distance and correlates with screen resolution. Technically, Pixel Pitch describes the density of the pixels, and the smaller the Pixel Pitch, the closer the optimal viewing distance. Our LED walls have the perfect viewing distance and screen resolution balance with a 2.9 Pixel Pitch.
Select the Category of LED Video Wall for Rental
We have the capability to design an LED video wall of any desired size and shape for your event. Below are the available options. Select the one that aligns with your event needs.
LED Video Wall Hire Will Take Your Digital Experience to the Next Level
The LED walls comprise several panels, providing a steady base for launching high-resolution videos and presentations. Corporate events have come to rely on them to integrate digital technology and event marketing effectively. We can collaborate video walls with mobile and iPad devices, enabling promoters to control the content displayed fully. Our technical experts can configure and install them.
Additional Hardware and Services at One World Rental
At One World Rental, we provide just about any event-related hardware you need, including iPads, iMacs, laptops, Audio-Visual equipment, POS devices, digital signage, and more. We also offer app creation, software configuration, delivery, logistics, installation, and technical event staffing. Need internet solutions? We provide Wi-Fi solutions for any environment, regardless of existing infrastructure.
Why Do Clients Choose One World Rental?
One World Rental is a leading provider of event technology solutions, providing a comprehensive range of equipment to cater to customer requirements. With an extensive inventory of renowned brands, such as LED video walls, we guarantee ideal solutions for any occasion. Enjoy round-the-clock technical and customer support to ensure a seamless event experience, encompassing consultation, installation, on-site assistance, and equipment recovery.

Opt for One World Rental to enjoy a hassle-free rental experience with dependable, high-quality technology. Renting technology offers numerous advantages to customers, including:

What Our Clients Say About Us
"The LED video wall rental from One World Rental was a game-changer for our event. The stunning visuals and seamless integration added a wow factor that impressed our attendees. Highly recommended!"
Frequently Asked Questions
Choose cost-effective yet premium LED wall technology for your events in the USA. We have addressed frequently asked questions regarding event technology rentals. If you need additional information about our rental video wall LED services and processes, please contact our experienced team of experts.
Contact Us