24-hour deployment of Remote Working IT. Laptops, monitors, remote phone extensions, and accessories in any
volume. Fully preloaded software, safe delivery practices.
Rent Computer Monitors Throughout the United State
One World Rental is your trusted source for top-of-the-line equipment in the USA. Our latest models include features such as FreeSync, full HD resolution, Retina displays, USB ports, and HDMI connections. We provide full setup and configuration of a range of computer monitors, as well as additional hardware like laptops and iPads, for a variety of events.

Our extensive inventory features a variety of rental options to suit your event's unique needs, including popular models like the iMac, LG 22" Monitor, iiyama 24" Monitor, and iiyama 27" Monitor, and 7" Monitor. Whether you need a 27 inch monitor rental for a large trade show or a 22 inch monitor rental for a smaller presentation, we've got you covered.

Our top-of-the-line equipment is designed to deliver a crisp, clear visual experience that will keep your attendees engaged and immersed. With our dedicated support team and commitment to customer satisfaction, you can be confident that you're getting the best possible service. Contact One World Rental today to learn more about our computer monitor rental services and take your event to the next level.
Why You Should Rent Computer Monitors
Extended List of Event Technology Solutions and Services Available
One World Rental is a company that specializes in a wide range of event technology solutions and services, designed to make events more engaging, interactive, and successful. Below are some examples of the solutions and services we offer:
iPad Rentals for Events

One World Rental provides a variety of iPad rentals for events, including iPads for registration, check-in, and interactive experiences along with our most popular 22 and 27 inch monitor rental services.

AV and IT Rentals

One World Rental also offers audiovisual equipment rentals, such as screens, projectors, sound systems, lighting equipment, and IT equipment rentals, including laptops and servers.

Event Wi-Fi Solutions

One World Rental offers high-speed internet connectivity, Wi-Fi networks, and on-site technical support to ensure seamless connectivity during the event.

Digital Signage Solutions

One World Rental provides digital signage solutions, such as LED displays, video walls, and interactive kiosks, which can be customized to enhance the event experience.

Event Software and Apps

One World Rental offers event management software and apps, including registration software, audience response systems, and virtual event platforms, to streamline event planning and execution.

Event Logistics Services

One World Rental provides event logistics services, such as on-site technical support, installation, and removal of equipment, to ensure that everything runs smoothly and efficiently.

Overall, One World Rental offers comprehensive event technology solutions and services that can help make any event successful.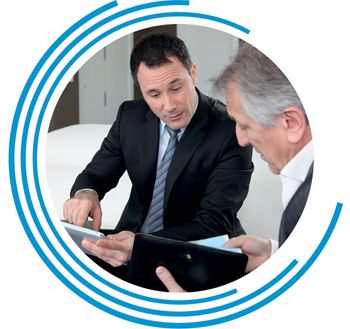 What Makes One World Rental Stand Out Among Event Technology Providers?
We are an award-winning digital technology company specializing in event solutions, including hardware, software, technical event staffing, and fast, consistent Wi-Fi. At One World Rental, your success is our success.
In addition to our clients being able to rent computer monitors and additional hardware such as laptops, we also have a team of app developer partners that can offer expertise in app and software development. Depending on the type of event and your individual requirements, we can create software for registration and check-in apps, which will simplify your entry management system, assist with lead capture and provide your business with vital data on consumer habits and preferences.
In addition to registration apps, we have software that optimizes live polling and online voting capabilities. We can build and install apps for silent auctions, market research, surveys, and games. We have apps that specialize in fundraising efforts, data collection, and education.


What Our Clients Say About Us
"I recently used this computer monitor rental service for a conference, and I was thoroughly impressed with their equipment and customer service. The monitors were in excellent condition, with clear and high-quality displays. The rental process was seamless and hassle-free, and the team was responsive and accommodating to our needs. They even provided on-site technical support to ensure everything ran smoothly during the event. Highly Recommended"
Frequently Asked Questions
If you're hosting an event in the USA, you may find affordable computer monitor rentals. For answers to common questions about event technology rentals, check out our FAQs. Should you have any further questions about our rental services for payment terminals, don't hesitate to contact one of our knowledgeable experts for assistance.
Contact Us