24-hour deployment of Remote Working IT. Laptops, monitors, remote phone extensions, and accessories in any
volume. Fully preloaded software, safe delivery practices.
Engage your viewers with interactive touch screen rental equipment, available across the USA.
One World Rental provides our clients with the opportunity to rent the latest powerful touch screen models; an integrated solution that provides immersive digital experiences for your guests. Rent our touch screens in any volume. They are suitable for a range of events including:
corporate conferences
temporary offices
annual meetings
training seminars
educational hubs
product launches
workshops
interactive seminars
presentations
Event touch screen rental applications.
The physical interaction inherit in touch screen technology can't help but draw in guests and event attendees. There are a number of ways to captivate and increase participation. Place touch screens at key stations throughout an event that will act as guides or kiosks, displaying interactive documents, maps, event schedules, image galleries, infographics and more. In this way they can function as self-service information kiosks. Guests can find the information they need at a pace that best suits them.
Improve presentations by getting hands-on with your visual content, zoom in and out of charts and graphs and share slides in a completely interactive way. Guests can respond via software apps on tablets, as well as take notes, voting, answer questions and respond to surveys.
Other applications? Try touch screens for lead capture and event registration using any of our iPad rentals. Sync signatures and email addresses, encourage guests to share on social media, and advertise prizes and contests via tablets. We even have app developer partners who can design applications for your event check-in that is completely branded to your business.
Touch screens and more.
Our range of touch screen rental products will create a powerful impact at your trade shows, seminars and corporate events. They offer high image resolution and are lightweight, with a space-saving design that can project large-scale images. Upon request, we can upload multi-media files to each device, so they are available for use on the day. Our technicians will come to your location and set-up the screens according to spec.
Need a bit more from our team? We can handle just about every aspect of an event including project management, logistics, delivery, installation, packing up, technical event staff services, internet installation, and software. There is really very little we can't assist with!
Also check out our full range of hardware including Audio-Visual, POS devices, iPads, iMacs, mobiles, monitors, Virtual Reality equipment, cables, and much more.
If you would like to find out more on touch screen rental products for events and exhibitions contact us today for a free full consultation and competitive quote.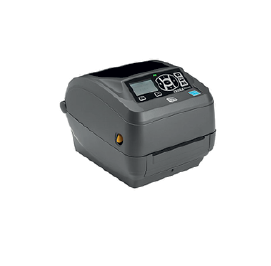 DON'T FORGET
We offer a range of printers for hire from trusted brands. The Zebra ZD00 is a portable printer that allows you to print a high-quality range of labels and barcodes as well as onto branded ID badges.