Engage your viewers with interactive touch screen that are available for short term rental across the USA.
One World Rental provides our clients with the opportunity to hire out the latest powerful touchscreen models, it is an integrated solution that provides a new digital signage experience for our clients' audiences. The touch screen products are available for rental in small or large quantities being suitable for a wide range of events including:
corporate conferences
temporary offices
annual meetings
training seminars
educational hubs
product launches
workshops
interactive seminars
presentations
Our range of touch screen products will create a powerful impact at your trade shows, seminars and corporate events. They also offer a high image resolution and light weight with a space-saving design that can project large-scale images. Upon request, we can upload your multi-media files to the device, so they are readily available for your users. Our technicians will come to your location and will set-up the screens in-line with your business requirements.
If you would like to find out more on touch screen rental products for events and exhibitions then contact us today for a free full consultation and competitive quote.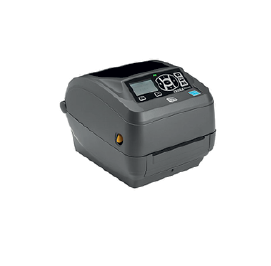 DON'T FORGET
We offer a range of printers for hire from trusted brands. The Zebra ZD00 is a desktop printer allowing you to print a high-quality range of labels, barcodes and onto branded ID badges.