24-hour deployment of Remote Working IT. Laptops, monitors, remote phone extensions, and accessories in any
volume. Fully preloaded software, safe delivery practices.
IT rentals are just the beginning.
At One World Rental, IT rental is just the tip of the iceberg. We hire the latest cutting-edge rental technology and technical event solutions. This includes software, hardware, delivery, installation, Wi-Fi installation, and a technical on-site presence for any size event, anywhere in the world. When you call, we'll listen, understand your unique business requirements, and offer you a fully customized experience.
One World Rental are experts in designing, planning and managing technology rental for your event regardless of scale or location. We have a proven track record of successful global deliveries in over 50 countries including the US, Switzerland, Italy, Belgium, Kazakhstan, Argentina, Austria, Russia, Singapore, Seoul, Panama and the Ivory Coast. We travel where other agencies don't, and we currently have more IT rental equipment hired throughout the world than any other IT business out there. We're not limited by unusual service requests or location, and we thrive on a challenge. Our expert technicians will attend your event to ensure that every technical aspect runs flawlessly.
Our promise:
"Committed to the deployment of cutting-edge event technology solutions anywhere in the world. Guaranteed."
IT rentals: the latest technology throughout the USA is just the beginning:
OWR USA team can design, configure and install your technology with a range of event apps and customised software. We have thousands of devices available for hire, some of which include: iPads, tablets, laptops, MacBook Air, Audio-Visual products, event Wi-Fi networking solutions, EPOS systems, badge printers and wrist bands.
We offer a complete bespoke digital experience from conception to event completion including:

conferences and seminars

short-term projects

surveys & market research

exhibitions

workshops

annual meetings

product launches

trade shows

training

festivals

fundraising events
One World Rental takes pride in delivering the highest standard of service for every client, and long-term client relationships are our speciality.
"Our mission to our clients is to eliminate the complexities of location, environment, and technology; to deliver meaningful event solutions that inspire and captivate."

FREE CONSULTATION & QUOTE
Whether you need us in New York, Florida LA, Boston, Virginia, or any other city in USA, we reach there in the required time with fully functional and charged devices. Just turn them on and start the show.
Our Products
What type of technology products do we offer? Only the best! We never rent something that we wouldn't use at our own event or corporate conference. Our products are tested by our service technicians for performance, durability and ease of use. We check every piece of equipment before it goes to a client. We keep our technology in temperature-controlled storage facilities throughout the world so everything you need is always to hand and available for those last-minute orders and events.
Our products include iPad pro, mobiles, iMacs, laptops, Monitors, digital signage, LED walls, mics, speakers, Virtual Reality equipment, iPad stands, iPad cases, printers and other POS devices such as L7 case, and more.
Our software options.
We have a team of app developer partners who can design the software you need installed for your next event. This includes event registration apps that can provide everything from guest check-in, photo and profile uploads, seating charts, custom checklists, event specific forms, maps, registration, branded splash pages, and private social networking, among additional functionality.
When you contact us, we can discuss your event and software requirements, to better understand how we can create a bespoke product for your business. These apps can be installed prior to the day, completely configured and ready to use.
Our corporate partnerships and the extent of our services.
At One World Rental, our motto is 'Yes'. We create custom solutions and partnerships that last the length of your business. We have corporate partnerships that are each as unique as the business they engage in, whether it's an investment group, event agency, bank or management consultancy. We tailor our dress code, equipment type, internet and software solutions, staffing and presentation to every client. There are some features of our business that are a given. For example, we deliver everywhere in the world. We can deliver with as little as 24 hours' notice and we treat every event solution as if it's our own. But we also recognise that no two clients are alike, and this has enabled us to continue to serve over 4,000 corporate clients in over 50 countries worldwide. What can we do for your business?
Event rental USA? Here are just a few examples including:
IPad Rental Georgia – GA
Looking for cutting-edge IT solutions that promote smart tasking in Georgia ? Let's talk! One World Rental has got the right technology to help you outshine your performance at corporate events in Georgia.
IPad Rental Illinois – IL
Our responsive support along with the on-scheduled deliveries in Illinois, makes it easier for you to optimize your performance and fuel productivity in Illinois.
IPad Rental Los Angeles – LA
With guaranteed technical assistance and high-end iPad rental services in Los Angeles, we adhere to provide products that offer 100% customer satisfaction in Los Angeles.
IPad Rental Virginia – VA
At One World Rental, we provide an out-of-the-box configuration in Virginia. Whether you are hosting an event or conducting a meeting in Virginia, we have got the right technology!
IPad Rental New York – NYC
Our iPad rental services in New York is fully-customized to meet your requirements. Even our responsive customer care in NYC, makes us offer more effective and efficient IT solutions.
IPad Rental Florida – FL
Whether classic or latest iPad tech in Florida, we accommodate a network of offices, entrepreneurs and agencies with the top-notch IPad rental services throughout Florida.
IPad Hire Boston – MA
We deliver innovative and smart iPad tech rental devices in Boston. Our extensive inventory in Boston is perfect for all your commercial needs.
IPad Rental California – CA
At One World Rental, we are committed to providing excellence at each step in California. Being a reputable and trusted tech rental brand, we rent iPads at an affordable cost all across California.
IPad Rental Chicago
Wonder what keeps us thriving in Chicago ? Our high-end IPad rental and hassle-free services make us deliver products for a seamless and improved experience in Chicago.
IPad Rental Maryland – MD
We provide technical support in Maryland to make sure your system runs without any glitches. Also, our responsive services adhere to 24/7 customer support in Maryland.
IPad Hire Minnesota – MN
Our iPad hire products in Minnesota is fully-tailored to meet your needs. The devices we deliver to your doorstep are quality assured to help you optimize your performance in Minnesota.
IPad Hire Philadelphia – PA
When you partner with us, we deliver you the finest and most updated tech in Philadelphia. Even our experts provide on-site and off-site technical support to host an outstanding vent in Philadelphia.
IPad hire Utah – UT
Our efficient IT services and high-end iPad hire tech in Utah makes us more competent. The main drive behind our flexible rates is your trust and satisfaction that keeps us thriving in Utah.
IPad Hire Washington – WA
We provide IT solutions that fit your budget and help you reduce your capital expenditure in Washington . Our advanced devices are ideal to help you with routine tasking in Washington.
IPad Hire Wisconsin – WI
By providing you the standard and custom solutions, we facilitate you with top-notch iPad tech in Wisconsin . Our products in Wisconsin is perfect to help you with data management and other tasks.
IPad Rental Connecticut – CT
We offer advanced iPad rental tech for smart in Connecticut. from updated processors to better visuals and display screens, we offer assistance in Connecticut.
We offer complete event technology solutions including:
One World Rental is a IT rental company with a difference: its service and consultative approach to rental equipment and complete event infrastructure makes us a truly unique brand for your event needs.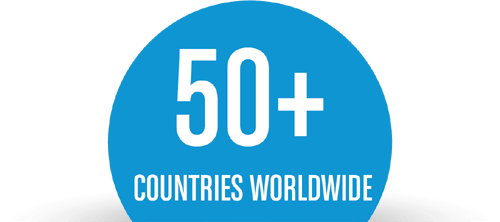 Global event experience in successful IT rental, technical staffing & Wi-Fi installation.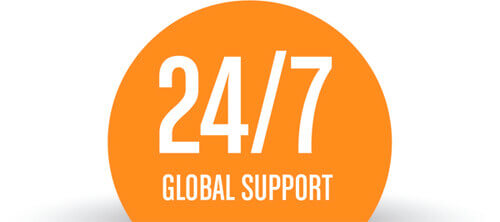 We offer a 24/7 technical support service throughout the rental period.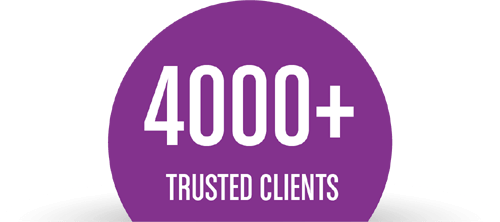 Trusted suppliers to 4,000+ corporate clients globally.