24-hour deployment of Remote Working IT. Laptops, monitors, remote phone extensions, and accessories in any
volume. Fully preloaded software, safe delivery practices.
Zebra Printer Rental | Badge Printing Rental Solutions for Events
Introducing One World Rentals, your reliable partner for efficient and hassle-free badge printing events across the USA and beyond. We understand the importance of seamless event management, so we offer state-of-the-art Zebra badge printers.

Our Zebra badge printers are equipped with advanced technology, allowing you to print high-quality, professional badges on site, on demand. With fast printing speeds and user-friendly interfaces, you can effortlessly handle badge production and distribution, saving valuable time and resources at your next big event, expo, or trade show. Our printers also offer customizable badge templates, enabling you to incorporate event branding and personalization.

With our latest inventory comprised of Zebra ZD621, ZD620, ZD500r, and GK420 models, you and your event attendees get accesse to advanced features that guarantee superior performance every time. Achieve uninterrupted badge printing with fast, reliable print speeds, high-resolution output, and seamless connectivity options.

Direct Thermal Printer rental | Zebra ZD620 and Zebra ZD621 Rental
Boost event registration with our cutting-edge Zebra Badge Printer. Streamline badge production for efficient registration experiences. Deliver professional and personalized badges that leave a lasting impression. Trust One World Rental for top-of-the-line badge printer rental.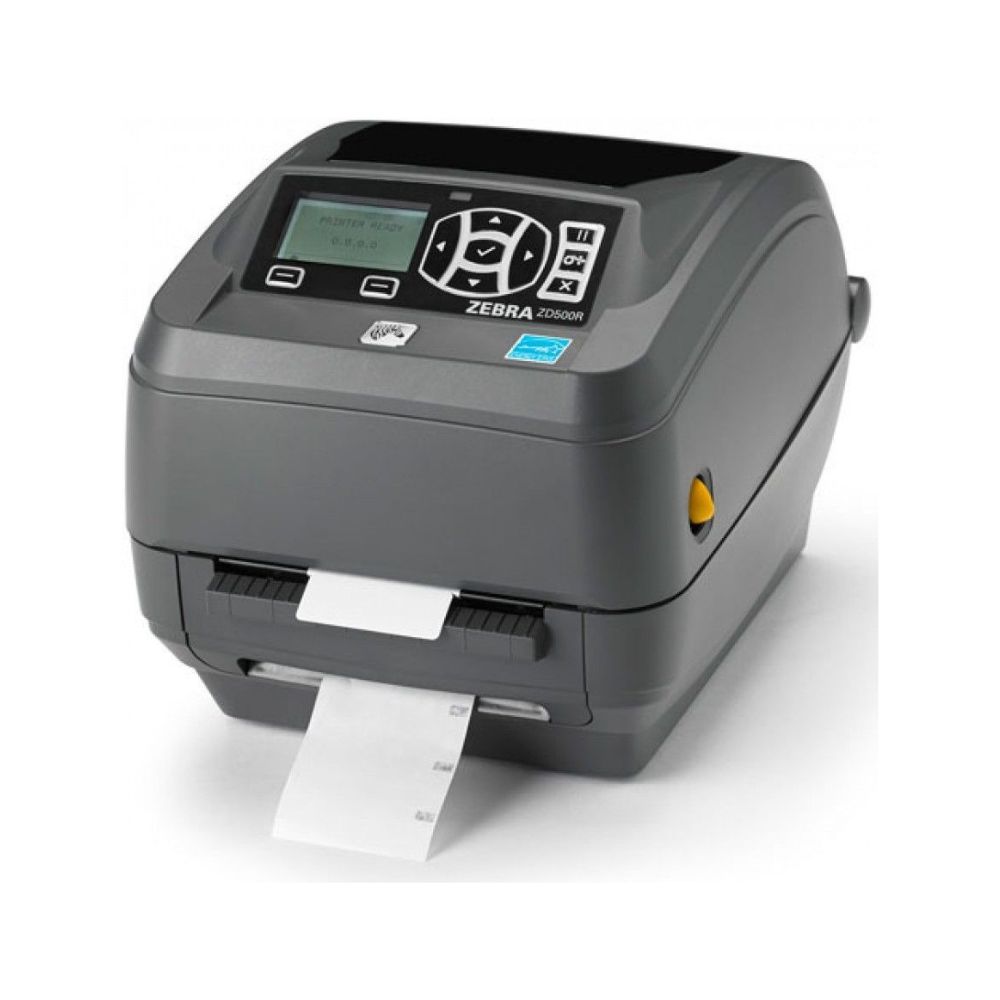 Zebra GK420 Badge Printer
Ideal for applications that require network manageability and low cost.
Fast and advanced
Print labels, receipts, tags, and badges.
Resolution: 203 dpi
Speed: 4" per sec
Print width: 4.09"
Request Quote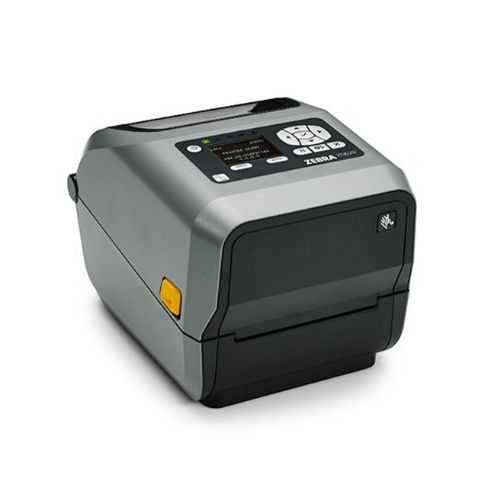 ZEBRA ZD500 Badge Printer
We deliver top-quality performance in demanding applications.
Compact and feature-packed With Cutter
Prints labels, receipts, tags, and badges
Resolution: 203 dpi
Speed: 6" per sec
Print width: 4.09"
Request Quote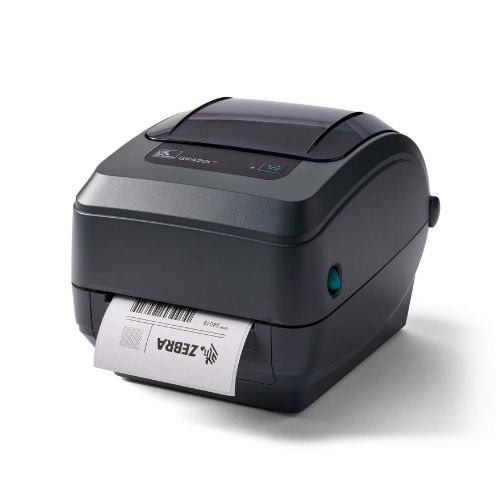 Zebra ZD620 Badge Printer
We deliver powerful print speed, quality, and manageability.
Advanced industrial printing with Cutter
Prints labels, receipts, tags, and badges.
Resolution: 300 dpi
Speed: 4" per sec
Print width: 4.27"
Request Quote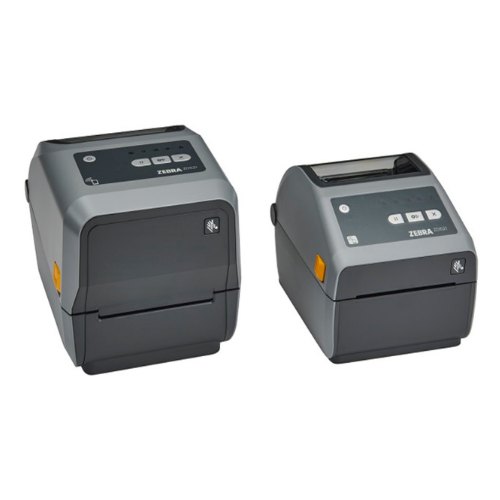 Zebra ZD621 Badge Printer
With Zebra ZD621 rental, excel in fast printing, superior quality, and seamless management.
Advanced industrial printing with Cutter
Prints labels, receipts, tags, and badges.
Resolution: 300 dpi
Speed: 6" per sec
Print width: 4.27"
Request Quote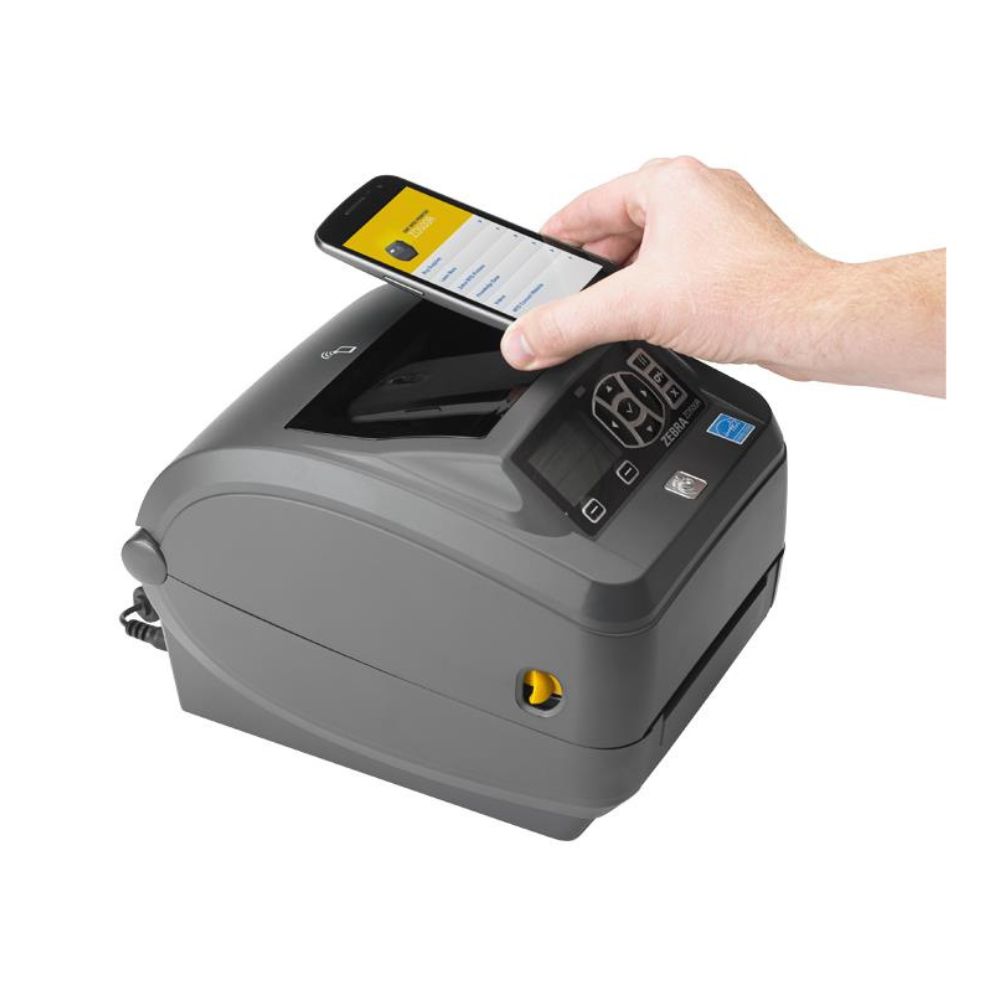 ZEBRA ZD500R RFID Printer
Simple to integrate and manage, with fewer roll changes.
Small, low cost, less waste
Prints labels, receipts, tags, and badges.
Resolution: 203 dpi
Speed: 4" per sec
Print width: 4.09"
Request Quote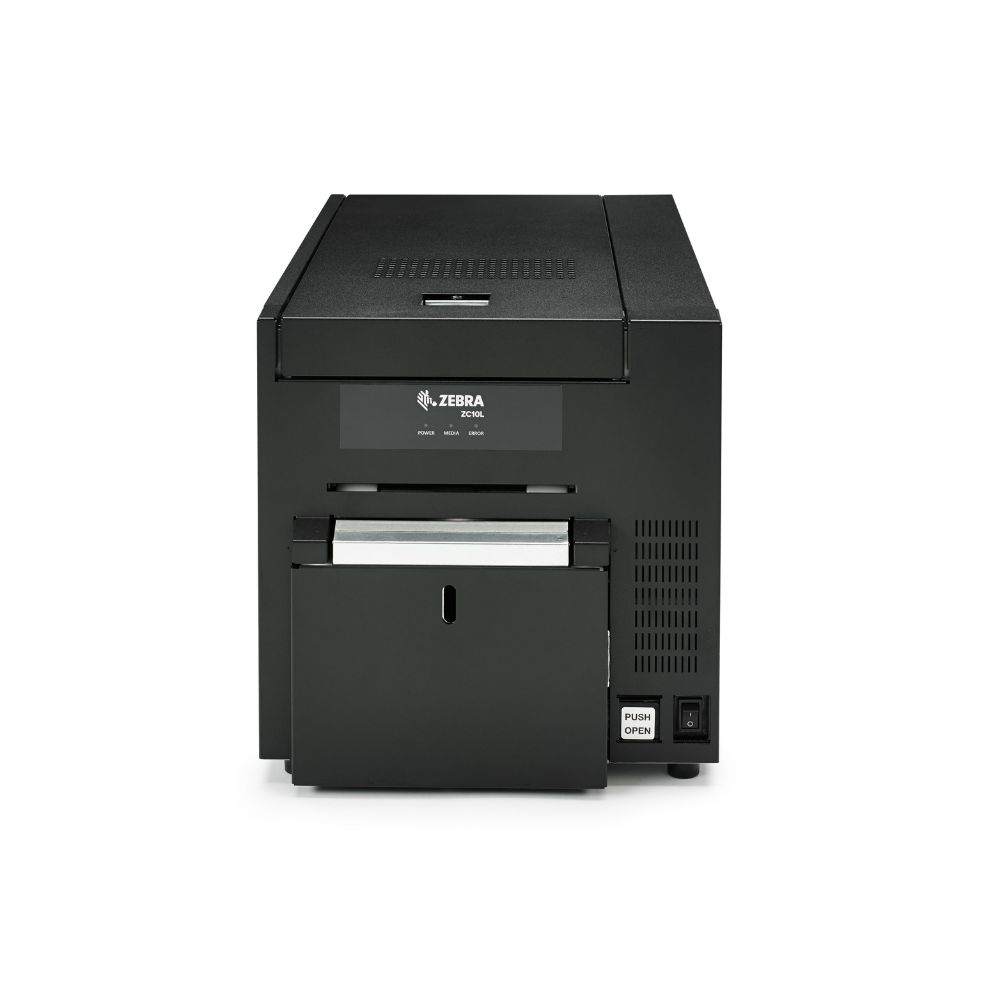 Zebra ZC10L
The Zebra ZC10L is the only large-format, direct-to-card printer that can produce full, edge-to-edge color cards in one printing process.
Resolution: 300 dpi
USB connectivity
Weight: only 19KG
Print width: 3.5″ x 5.5″
Request Quote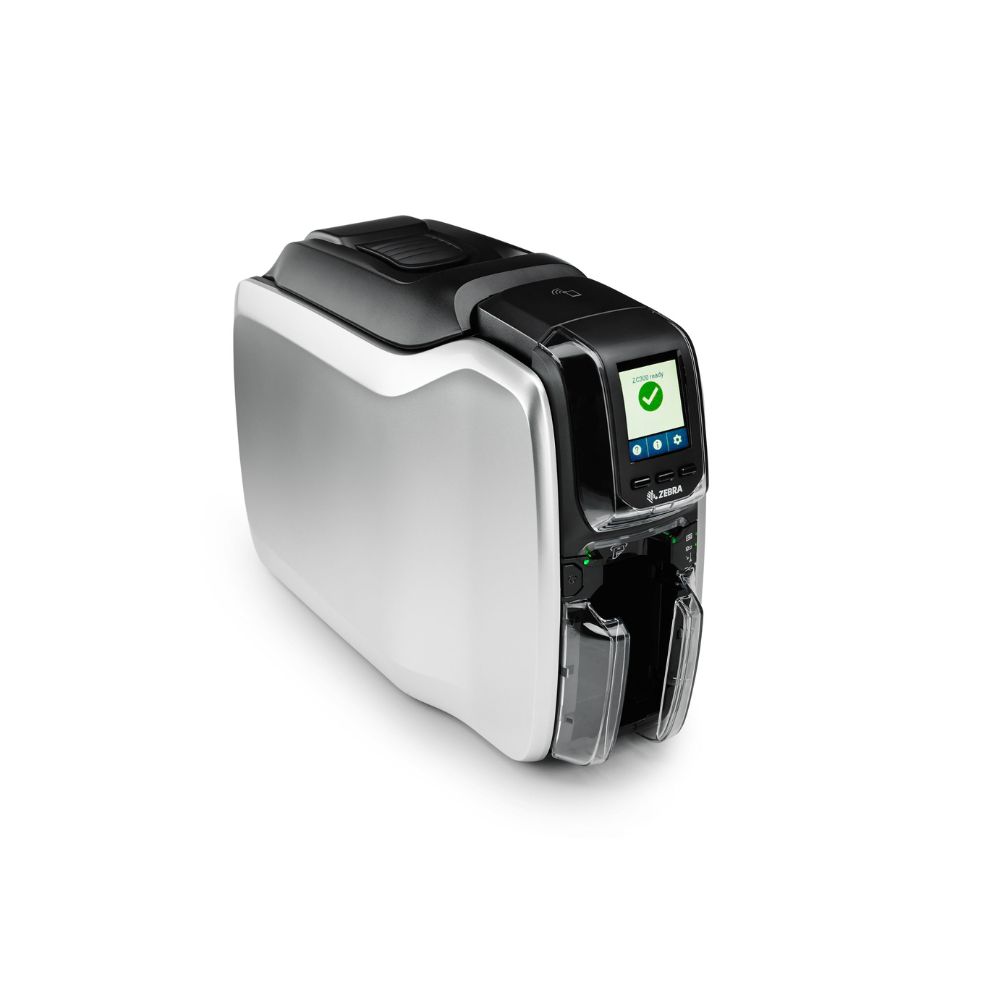 Zebra ZC300 Series
With the ZC300 Series card printers, you get simplicity, security, and connectivity options for even the most complex cards.
Events and Season Passes
Employee Badges
Membership Cards
Request Quote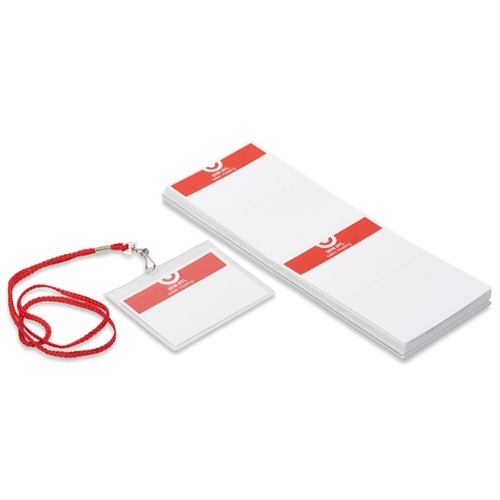 Badge Branding Solutions
We can provide custom badges in all shapes and sizes. Each badge can be with or without lanyard slots. For the material, we can provide regular paper or tear-resistant paper to make the name badges more durable.
Comprehensive inventory
Event-specific branding
On-site customisation
Hassle-free process
Request Quote
Zebra Name Badge Printer | Redefining Event Registration and Badge Printing Solutions
We understand that event registration is crucial in creating a seamless and engaging atmosphere. That's why our zebra id badge printer offers unparalleled customization options. You can easily incorporate event branding, logos, and attendee information, ensuring each badge reflects the unique identity of your event.

Beyond its aesthetic appeal, the zebra id printer stands out for its efficiency. With lightning-fast printing speeds, you can produce high-quality badges on demand, saving valuable time and resources. Say goodbye to long queues and waiting times. Our printer enables smooth registration processes, leaving a positive impression on attendees when they arrive.
Maximize Your Printing Efficiency with the Zebra ZD620 Printer
The Zebra ZD620 printer boasts many features, such as direct thermal or thermal transfer mode and seamless integration with diverse applications. Explore the following list of features provided by these printers:
Branded ID badges
Precision cut stickers and labels
Streamline Your Event Registration And Inventory Management With Our 360 Solutions
Simplify event registration and inventory management with 360 Solutions. Rent ID card printers, barcode scanners, and readers to streamline your event operations. Our scanning solutions enable swift and accurate verification of attendee identities and efficient inventory management for seamless tracking and event entrance authorization.

Explore our rental options today and experience simplified check-in, enhanced inventory management, and more! Optimize your loss prevention systems and inventory control with our 1D and 2D barcode readers, available in wired and Bluetooth options.
Why Choose Us?
One World Rental offers a comprehensive range of Zebra badge printers, meticulously tailored to meet the unique requirements of our clients. As an industry leader in event technology solutions, One World Rental ensures you have the perfect device for your event by providing a diverse selection of brands.

Choose One World Rental for a hassle-free event technology solution and enjoy numerous benefits when renting technology.
What Our Customers Say About Us
Collaborating with One World Rental for our event was a transformative experience. The addition of their zebra ID card printer revolutionized our badge printing process, effortlessly producing high-quality, professional badges for our attendees. The exceptional responsiveness of their technical support team ensured a seamless setup, making their services highly recommended by us.
Sarah Thompson, Event Organizer
The team at One World Rental truly understands the importance of delivering top-notch event technology solutions. Their zebra card printer rental service was instrumental in streamlining our registration process. The equipment was reliable, and their customer support went above and beyond to address any concerns. We will definitely be partnering with them for future events.
Michael Evans, Trade Show Coordinator
I cannot praise One World Rental enough for their exceptional service. I will recommend renting the id badge printers instead of buying as we always get the latest technology adding significant value in the efficiency of our event. Not just that but the staff was knowledgeable, friendly, and always available to assist. It was a pleasure working with them. Highly recommended!
Jessica Miller, Marketing Manager
Frequently Asked Questions
We have taken the time to address common customer questions and concerns. However, our team is few clicks away to answer more queries. Contact us to get the information you need.
Contact Us