24-hour deployment of Remote Working IT. Laptops, monitors, remote phone extensions, and accessories in any
volume. Fully preloaded software, safe delivery practices.
Rent iPods at One World Rental.
The iPod touch is useful for a wide range of events and exhibitions. It's compact and fast; our clients can upload payment and registration apps, music, business media files and additional software quickly and easily. It's lightweight and intuitive- great for mobile users at public events and corporate conferences. It syncs well with other products and has up to 32GB of storage.
iPod functionality.
How can iPods be useful at events? Simple. They're a cost-effective, intelligent way to showcase event check-in and registration apps, which help boost revenue through engagement and POS functionality.
For example, iPods can be combined with Linea Pro 5 or 7s to create a POS and tracking solution. Paired with the Linea Pro 5 or 7, it becomes a barcode scanner and card reader that accepts card payments including chip and PIN. You now have a complete sales terminal, which can connect to other devices such as iPads and the iPad mini. Ask about our POS rental packages!
Rent iPods for better lead capture.
Barcode scanners are a better way of exchanging business cards. How? Guests can build contacts by scanning vendor barcodes at trade shows and other events. Networking has never been easier, especially with in-app communications and other engagement tools that can be downloaded for event registration and entry management.
At One World Rental we don't just offer iPod hire, we have app developer partners who can design bespoke, branded apps specifically for your next event. This includes check-in and registration apps that can manage profiles, build forms, register guests, create interactive seating charts and floor plans, and gather data on upload guest data that will enable you to better predict consumer purchasing habits.
Beyond iPod hire.
One World Rental offers you a lot more than just an opportunity to rent iPods. We have a complete hardware solution including laptops, monitors, mics, PA systems, iPads, speakers, digital signage, LED video walls, and accessories such as cables, Kensington locks, keyboards, mice, and more.
We'd also like to mention that we can pack, deliver, install and uninstall your equipment. We deliver to anywhere in the world with as little notice as 24 hours. Need more staffing- One World Rental can provide an on-site technical presence throughout your event from start to finish. We even have internet experts who can install Access Points, satellite internet, hardline, and more.
At One World Rental, we offer a complete digital solution so that every event can be a success.
If you would like to find out more about how you can rent iPods for events and exhibitions contact us today for a free full consultation and competitive quote.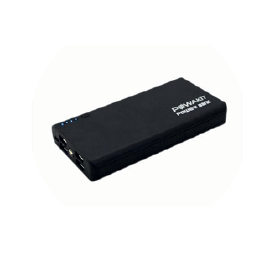 DON'T FORGET
One World Rental can supply an excellent solution for interactive digital signage, kiosks and presentations.
Have a look at the iiyama 27" Touchscreen providing you with wide viewing angles and a larger work space.