Have you've heard the rumor that Apple might launch a 16in MacBook Pro this year? After the news came out everyone was so pumped about the 2021 MacBook Pro release. The new version is rumored to feature a mini-LED display planned for 2021.
According to Apple's analyst Ming-Chi Kuo, Apple is planning on updated versions of MacBook Pro and MacBook air to launch next year. The team is working on the betterment of some minor issues that were found in the early models. They are now conducting repairs of MacBook, MacBook Air, and MacBook Pro keyboards.
The MacBook Pro elevates the notebook to a whole new level of performance and portability. They are considered to work faster than the other models launched before. With high‑performance processors, memory, advanced graphics and blazing‑fast storage, Apple's MacBook is rumored to score a straight on the mark in the MacBook world.
The latest Apple technology is a must-have for a business and what's better than a laptop site that can help you stay technically advanced.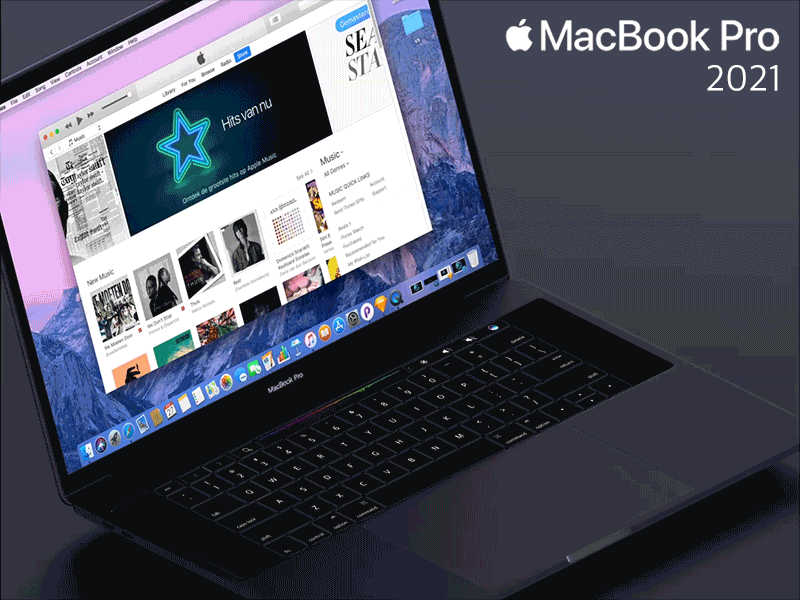 MORE POWERFUL THAN EVER
With 18th generation, Intel Core processor MacBook Pro 2018, reaches new heights in computing its performance. But the 16‑inch model will feature a 6‑core Intel Core i9 processor that works up to 70 percent faster than the previous generation, enabling up to 4.8GHz Turbo Boost speeds. And a quad‑core processor on the 16‑inch MacBook Pro.
TOUCH BAR
The Touch Bar on the MacBook Pro was the biggest change to the range when it was updated in 2016. It's a customizable strip-screen that allows for slicker fingertip control in certain software. It supports multi-touch gestures which are handy when a photo or video editing. Apple is planning to enhance the Touch Bar to make it up to twice as fast as the previous generation and to make it gain functionality with many apps. So when you'll power through pro‑level processing jobs like compiling the code, rendering 3D models, adding special effects, layering multiple tracks, or encoding video you'll get everything done faster.
GRAPHICS
MacBook Pro features a Radeon pro discrete GPU in every 15‑inch model, combining impressive power with remarkable power efficiency. And now they've paired each discrete GPU with 4GB of GDDR5 memory standard, giving you fluid and real‑time performance for pro tasks like rendering 3D titles in Final Cut Pro X. The 16‑inch model with Touch Bar will feature powerful integrated graphics with 128MB of embedded D-RAM twice as much sustainable as the previous generation. It will basically accelerate the graphics tasks that mean you'll get more time for what matters most in creating amazing work.
ADVANCED SECURITY
Apple's T2 Security Chip which was launched last year with the 13-inch MacBook Pro. It is the second generation custom Mac silicon designed by Apple to make MacBook Pro even more secure. It will get a feature in the 16‑inch model with the Touch Bar.
The Apple T2 Security Chip includes a secure enclave co-processor that provides the foundation for secure boot and encrypted storage capabilities. It also consolidates many discrete controllers, including the system management controller, audio controller, and SSD controller into one.