One World Rental provide state-of-the-art event technology solutions for digital events and corporate conferences held in venues across the United States.
At One World Rental, our clients frequently hire Microsoft Surface Pro 4 and 5 tablets to deliver a variety of presentations during events and exhibitions. This Microsoft Surface Pro 4 device is available for hire in small or larger quantities, it is a fully adaptable device and has an interactive touchscreen feature enabling our clients to deliver an engaging digital experience for their guests.
The latest innovative, high performing and powerful Surface Pro is available for short term rental for clients that are hosting:
Business meetings
Workshops
Workshops
Online presentations
Interactive seminars
Educational lessons
The Microsoft Surface Pro 4 and 5 tablets are versatile for our clients that are seeking a combination of a creative studio, tablet and laptop in one, we have all the additional accessories ensuring our clients have everything they need to deliver an ingenious user experience.
We also have an broad range of apps and software that can be pre-installed on the device(s) by our technical event staff. We work closely with software and app developers and can offer specialised apps focusing on:
Check in apps
Games
Live polling / voting
Lead capture
Conference apps
Auctions
Market research
Surveys
Fundraising
Data collection
Education
Live seminars
If you would like to find out more on how to our Microsoft Surface Pro rental package then contact us today for a free full consultation and competitive quote.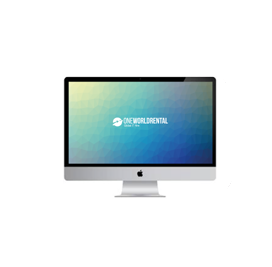 DON'T FORGET
We can also deliver large quantities of iMacs on a global scale, we can fully customise the device so it is fit for purpose. The device comes with the standard applications, you can also hire out all the accessories you would need to support the device.